The Hoy range of kids bikes has recently had an overhaul, with a fresh new look and enhancements to the specification, with the result that Hoy Bikes are now being some of the lightest kids bikes on the market.
Obviously we were keen to find out how the new bikes perform, so were pleased when Hoy Bikes got in touch and asked if we'd like to review them. Two cycle sprogs, sisters Jessica (5) and Katherine (7), have been busy putting the 16″ wheeled 'Hoy Bonaly 16' single speed and the 20″ wheeled 'Hoy Bonaly 20' geared bikes through their paces.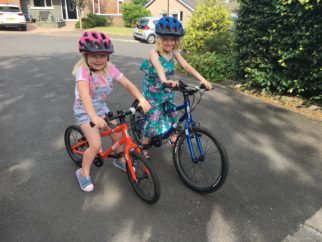 Cycle Sprog is an family run, reader supported, website. We belong to several affiliate schemes so may receive a small commission from sales made from links on our site. We do our best to be impartial and recommend products on their quality not whether they are in a scheme.

In this post, we're looking specifically at how the smaller of the two bikes performed – the Hoy Bonaly 16.   It's a single speed bike aimed at children aged about 4 – 6 years of age and has a retail price of £300. Our reviewer Jessica is now an active 5 year old, though she received this particular model when she was only 4 years old.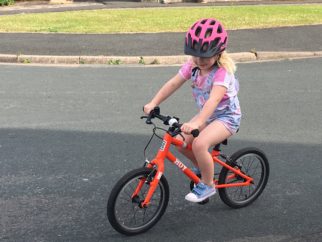 We asked Jessica's dad to give us his views on how the bike has performed over the test period.
Hoy Bonaly 16 Review 
Jessica has ridden the Hoy Bonaly 16 on a regular basis over a 7 month period, and it still has further room to grow with her.   The bike sent for review was orange in colour which was not only attractive to its rider, but is also easy to spot in a crowd or the dark, for rider and parent!  The 16″ wheel Hoy does also come in blue and a dayglo green/yellow option too.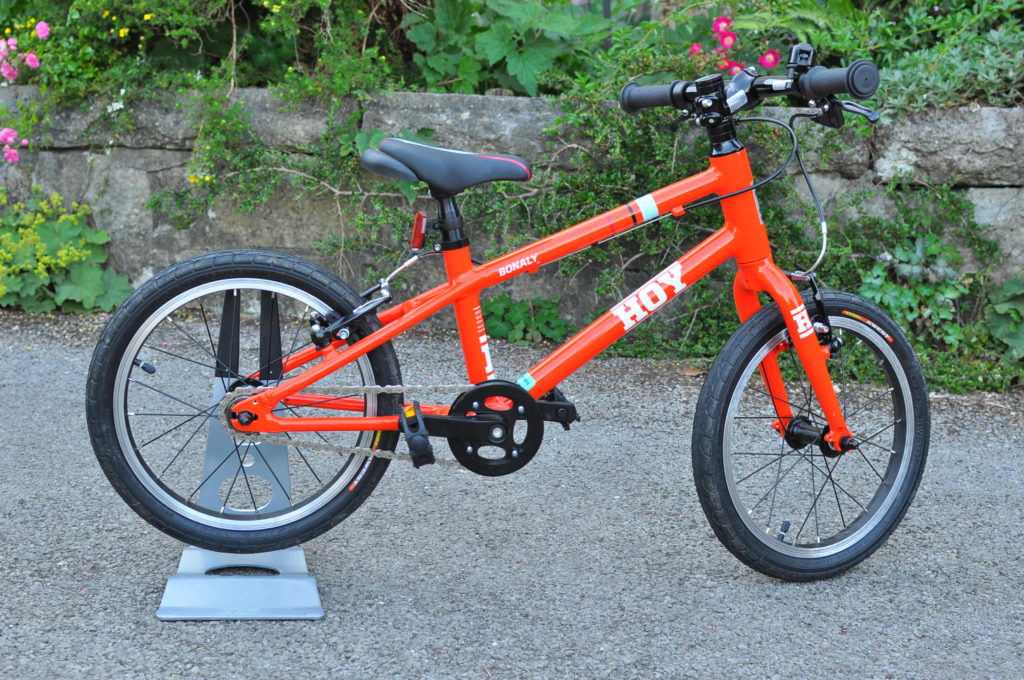 The bike has been used in all weathers and conditions, and even though the Bonaly 16 has been thrown around a fair bit by the rider, and transported in the car, it still looks like new which is a great asset for resale values.
The Hoy Bonaly 16 is light (5.95 kg) and compact, and easily fits into the boot of our car, as well as into the smaller boot of others, which is useful as Jessica likes to take her bike when visiting friends and family. Because of its lightweight frame (made from 6061-T6 heat treated alloy) it's easy for Jessica to carry the bike short distances or over large obstacles.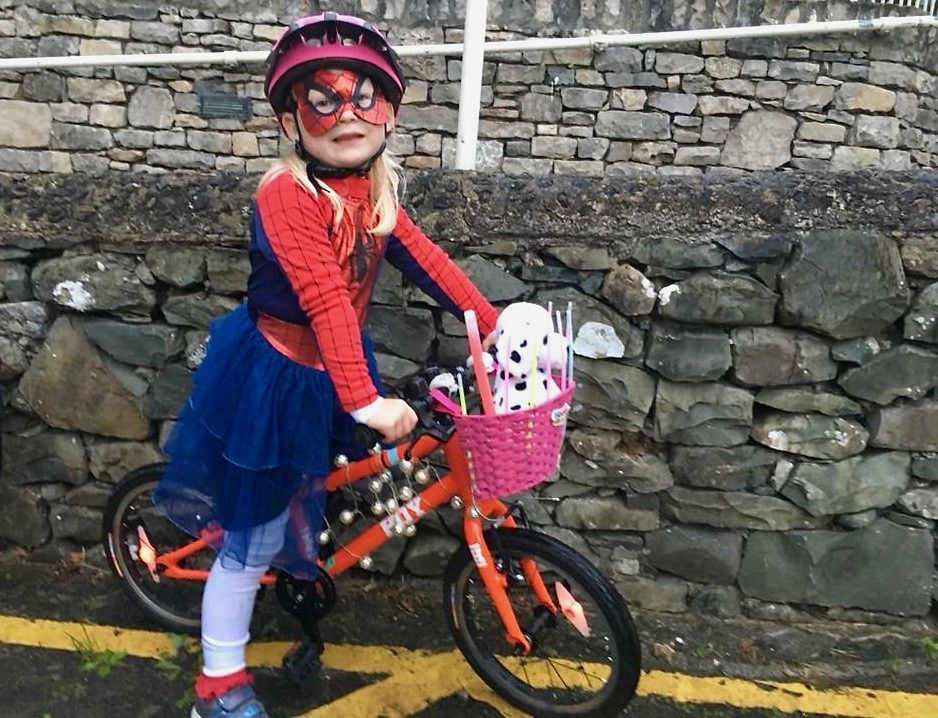 Lights have been easy to fit, along with a small front basket to carry essentials such as sweets, water bottle, cuddly toys and dolls, often all at the same time!
Performance of the Hoy Bonaly 16
The Tektro alloy mini-V brakes are effective and well placed for small hands, and easily accessible for adjustments, though we have not had to make any in the time we have been using the Hoy.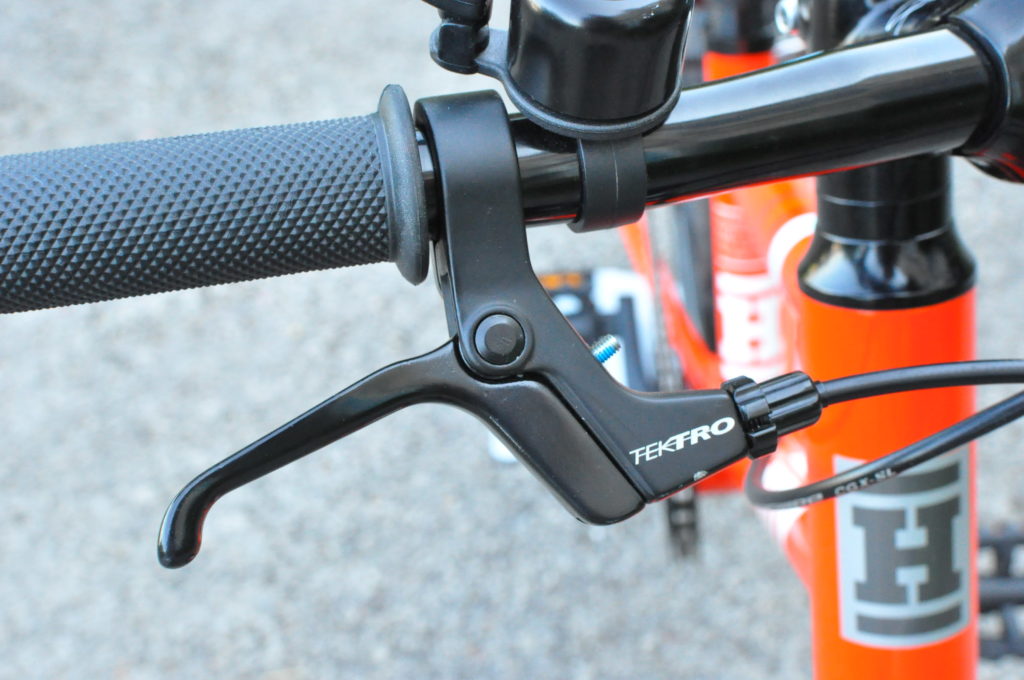 Jessica likes to go everywhere at speed and it's very important that any braking system can stop or slow her quickly without incident, and these brakes certainly do that. The riding position is stable and the saddle is well positioned and comfortable. Jessica has ridden the bike for up to 2 hours at a time on regular rides and has never complained of a sore bottom!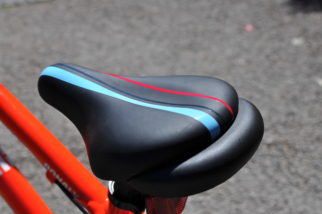 The Kenda K193 tyres provided are a hybrid type – suitable for both on and off road use.  These have proven hard wearing and there have been no punctures. Jessica has been able to ride at speed on these tyres on lots of different surfaces – she has ridden on grass, on sand, in the pouring rain, on gravel tracks – and still the bike and tyres look great and perform well.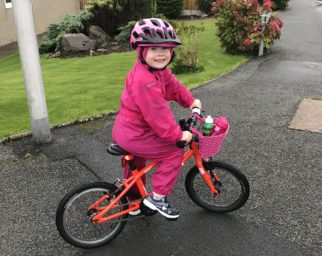 On first impressions, the 450mm handlebars seemed a little on the narrow side, and this led to a couple of incidents where the bars would turn 180 degrees, and cause some confusion (she'd been used to having a steering limiter on her previous bike).
However Jessica soon worked this out, and the steering has turned out to be a real positive as the turning ability of the Bonaly 16 is fantastic. Jessica can turn some incredibly tight turns that as parents we didn't think she could master so young, coordinating speed and control together. So on maneuverability, the Hoy is an excellent choice.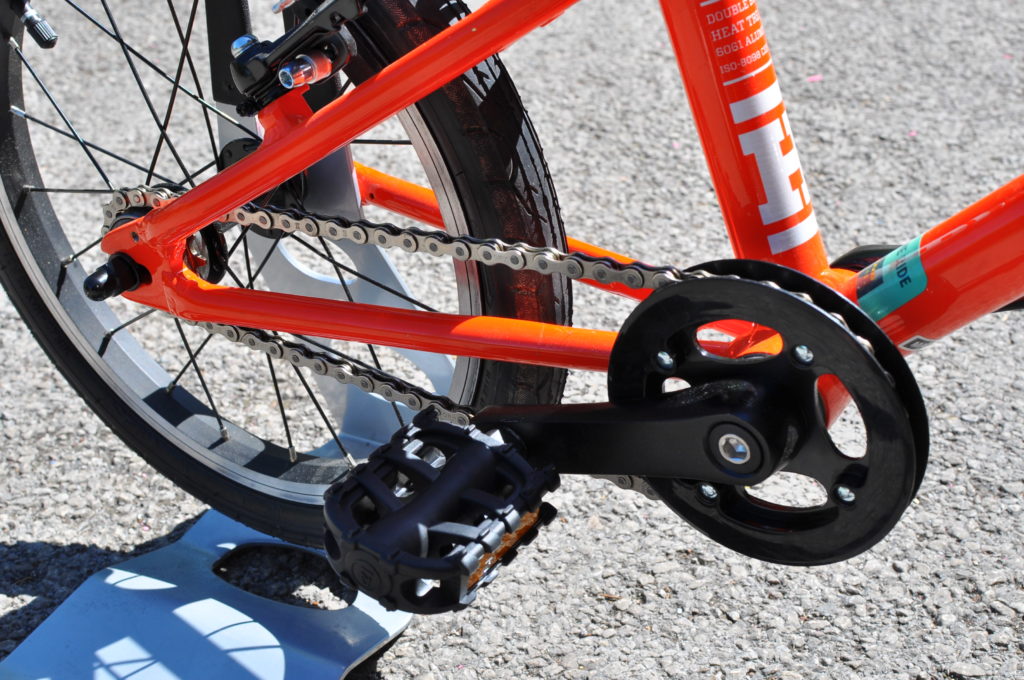 We are fortunate to be able to compare Jessica's ability, and the Hoy's, with her fellow 5 year old cyclists in the mini riders group at our local cycle club, where her skills are being honed.  This bikes' performance certainly holds up very well in comparison to many other high end bikes that the other kids own and ride, and Jessica has greatly improved her skills at the same time.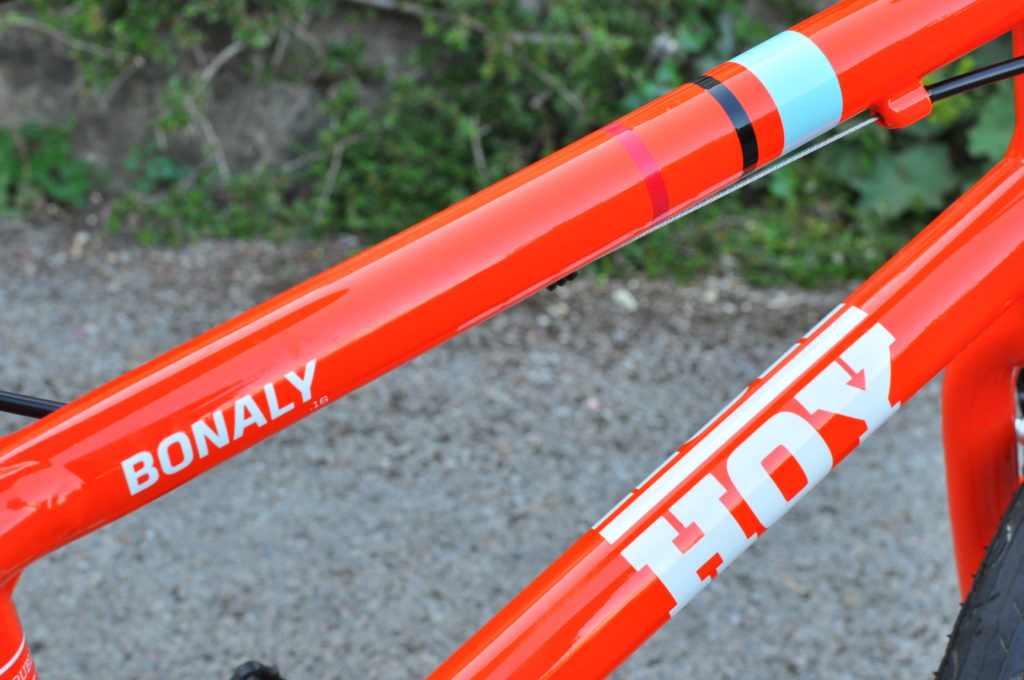 Final verdict on the Hoy Bonaly 16 kids bike
As a parent, I liked the uncomplicated, solid operation and functionality of this bike. For a 4/5 year old, in my opinion, there is no need for accessories that add little benefit. Our kids just want to have fun, ride fast and that's what Jessica has done on this bike. It also proved good fun explaining to Jessica and her older sister where the name Hoy comes from, and its great sporting associations. The name itself holds a lot of kudos!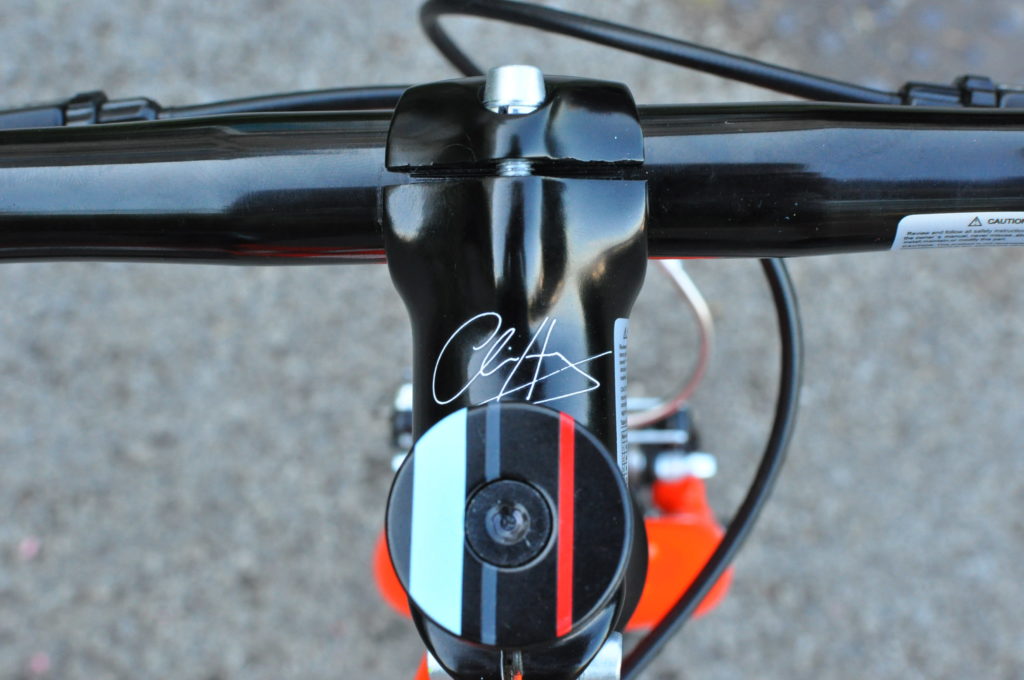 In summary, I would definitely recommend the Hoy Bonaly 16 as a good buy in this age group (ages 4 – 5 years). It compares very well to other similar bikes in its price range and specification. 
Where to buy the Hoy Bonaly 16
Buy Now
Sponsored content:  
If you've got an old Hoy Bike that's been outgrown but you've not got round to selling on, then The Bike Club are here to help.  Click here for a valuation and then sit back whilst they send a courier (and a bike box!) to come and collect it from your home - freeing up space and giving you cash for the next bike. 
If you've enjoyed reading this article, please do sign up for our newsletter - we'll keep up updated when we have new articles which may be of interest. Thanks! 
Disclosure: Cycle Sprog were sent the Hoy Bonaly 16 to review by Evans Cycles. We were not paid to write this review. However, we are an affiliate of Evans Cycles, which means that if you decide, on the back of this review, to purchase the Hoy Bonaly 16 and click on the links in our article, we may get a small commission.
We thank you for supporting us in that way – we're trying to make Cycle Sprog commercially viable for 2019, and every little helps!
Other articles you may like:
Support Cycle Sprog!
If you've found this article useful you can buy us a virtual coffee (or two!) to say thanks and help us keep the Cycle Sprog website going. 
This review was first published in November 2018 and updated in July 2020 to update prices and product links