Stabilisers or balance bike? It's one of the dilemma's parents face, and here at Cycle Sprog we often get asked whether it's worth investing in a balance bike for a 2 or 3 year old, or better to go straight to a small pedal bike and use stabilisers. Dad of two, Steven, has had experience of using both stabilisers and a balance bike with his daughters.
Here's their story, plus his thoughts on why his two daughters had such different experiences with their balance bikes.
Stabilisers or balance bike?
"My eldest daughter, Krystal, had started out riding a Toddle Bike (a pre-balance bike for ages 18 months and over), so she already had the two-legged pushing motion needed for a balance bike. When she was about 2½ we bought her a Claude Butler Hopper balance bike, but the step up to a balance bike just didn't happen. Unfortunately she just didn't take to the balance bike at all.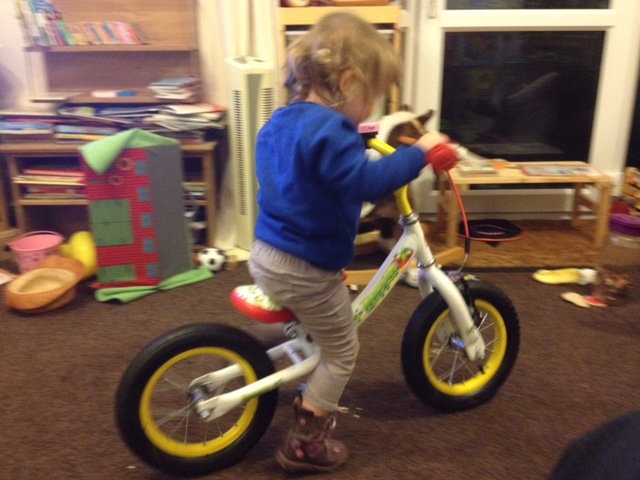 We didn't want Krystal to be put off riding, so after a few months of frustration with the balance bike for both us and Krystal, we eventually got her a second hand Islabikes Cnoc 14 pedal bike and added stabilisers to it.
We did try removing the pedals a couple of times in order to turn it into a balance bike of sorts, but she had already tasted her freedom with the stabilisers and was having none of this 'baby bike' nonsense. At the appropriate time we removed her stabilisers and, after a few hours of shouting ourselves hoarse, she was away on her own and hasn't looked back since.
A better balance bike experience
We didn't give up on the balance bike concept though with our second daughter Lily. In complete contrast to her older sister, Lily absolutely took to her balance bike like a duck to water.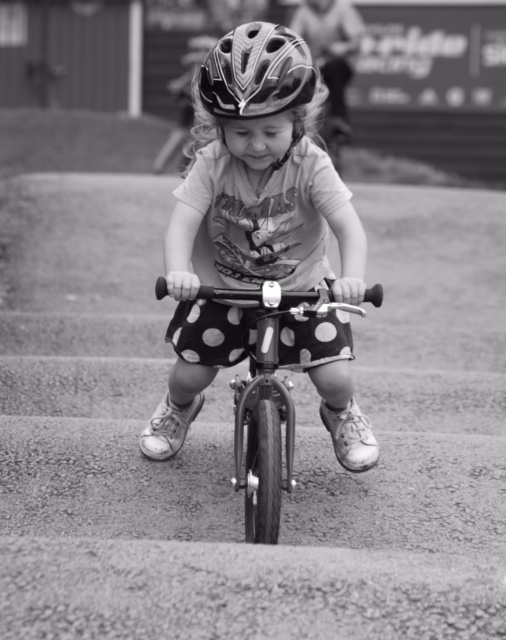 The main difference, I feel, has been that the two balance bikes the girls rode were very different. Krystal's steel framed Claude Butler balance bike (which, with hindsight, we got in haste) was very heavy for a 3yr old to control and keep upright.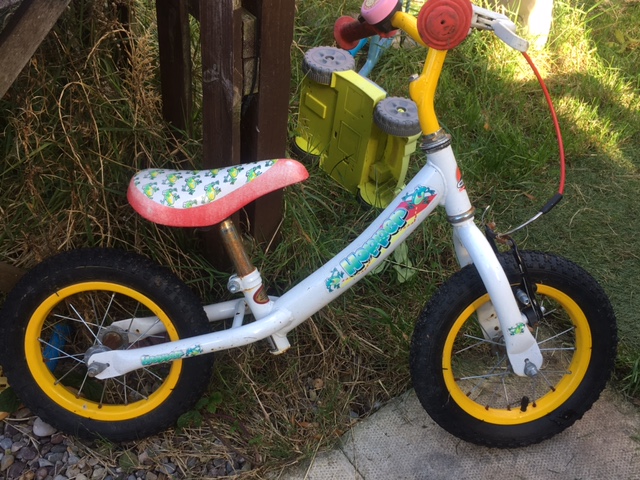 For Lily we indulged in an aluminium framed Islabike Rothan balance bike (having seen how well Krystal took to her Cnoc 14), which is much lighter. Whilst both bikes come with 12″ wheels, the specially designed rims and tyres on the Islabikes Rothan, together with the lower handlebar position, make the entire balance bike feel smaller and more age appropriate.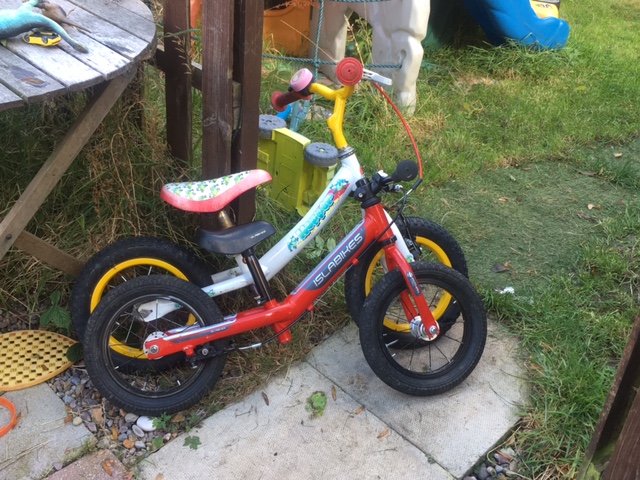 I really think that the lighter weight and child friendly design were the two factors that made Lily a confident balance biker. The weight difference was noticeable, and was especially important for Lily, as she has poor core strength (even though she is taller for her age than her sister was).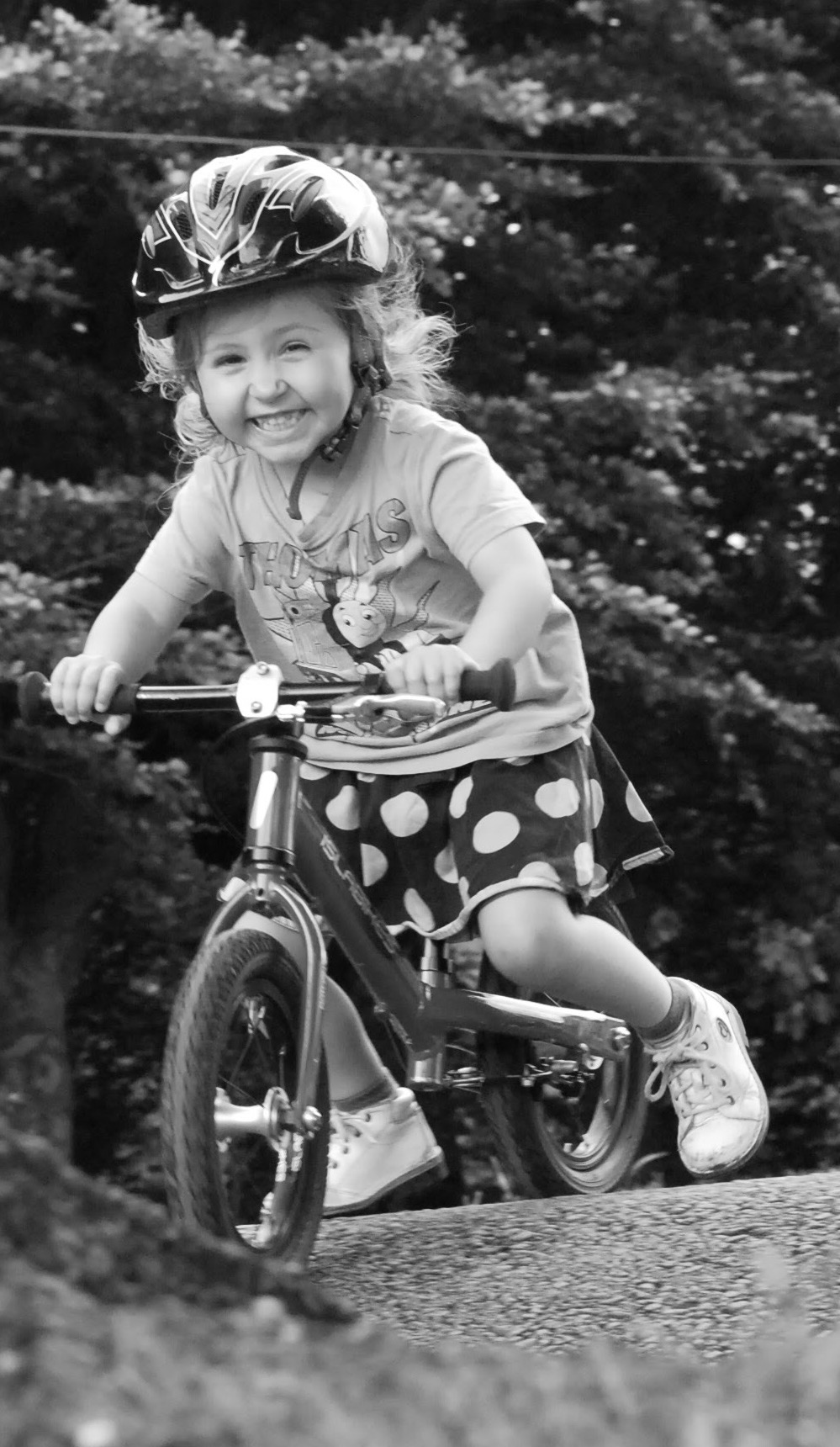 Of course it's impossible to prove fully, but I do believe that had we gone down the route of a lightweight balance bike for our elder daughter, she would not have struggled as much with controlling the bike. Thankfully the experience hasn't put Krystal off riding, and she's now really enjoying the freedom of pedalling by herself.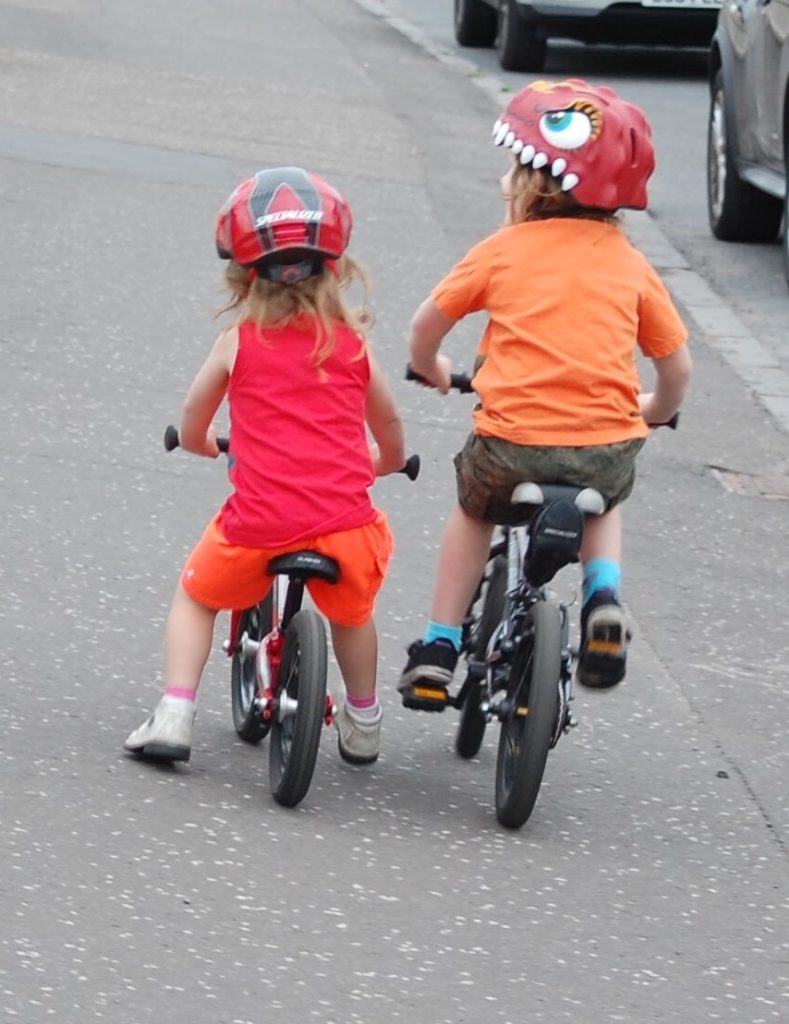 Thanks to Steven, Krystal and Lily for kindly sharing their experiences of stabilisers and balance bikes with us. You can also read about how they got on when they went to Ride the Lights in Blackpool.
Follow Steven on Twitter at @StevenInLeyland
You may find these other articles useful:
If you've found this post "Stabilisers or balance bike?" useful, why not follow Cycle Sprog on Facebook where you can keep up to date on everything family cycling related?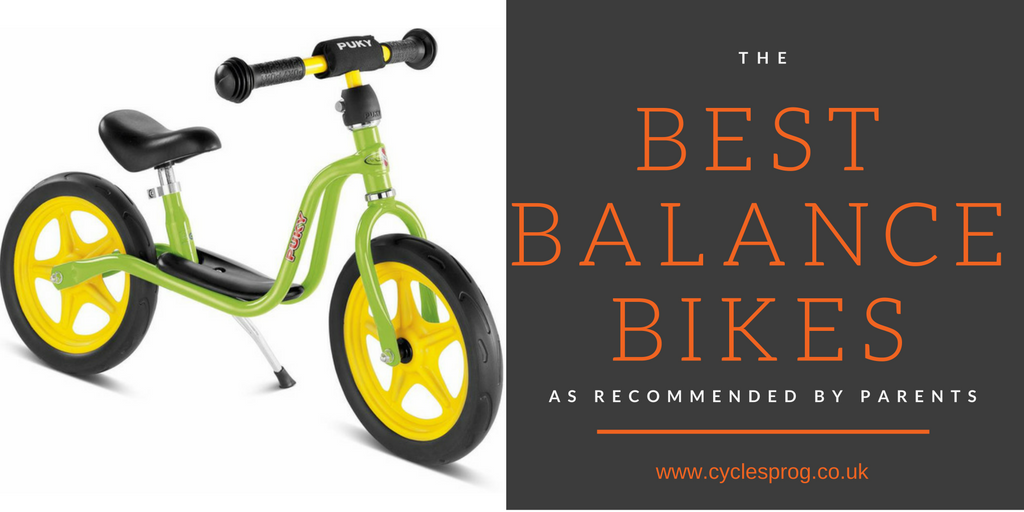 Affiliate disclosure: Some of the links on this page "Stabilisers or balance bike?" use affiliate marketing, and help us pay for the hosting and maintenance of the website. Thanks for supporting us by purchasing those these links.