Tour de France kids activities 
You know what it's like. You're all prepared to sit down and watch Le Tour de France, and the kids promise they'll be quiet.  However, at some point, they're going to get bored! So, to help you out, here is the Cycle Sprog guide to Tour de France kids activities, to help keep your kids entertained during the race.
Tour de France kids activities: colouring pictures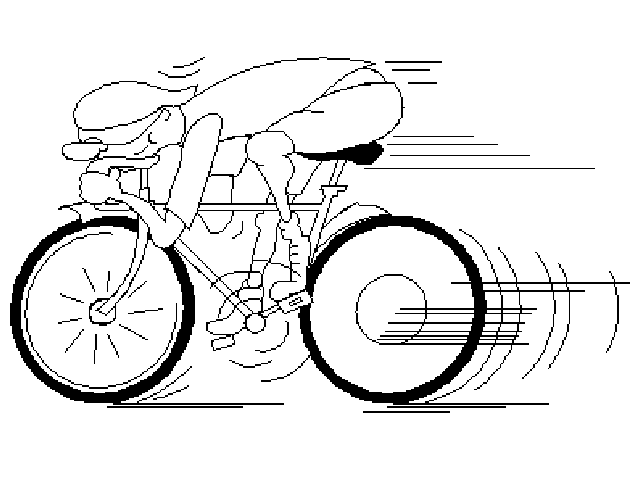 Kids love colouring, so why not get the pens out and let them get creative with these colouring pictures of racing cyclists and Le Tour de France. There's plenty to keep them going for at least one stage!
For younger children, get them to colour in the main jersey colours, while older kids can colour in as many of the team kits as possible, and also design their own kits.
They can find out what all the cycling jersey colours mean in our helpful kids guide to the Tour de France jersey colours.
There are also some other good colouring pictures of children on bikes.
 Tour de France Eye Spy game:
This can be a bit distracting, as your kids will need to watch the TV with you. But if you're keen to get them interested in the race, and happy to have additional running commentary throughout the race, then why not try the Cycle Sprog Tour de France version of the traditional i-spy books
.
Here's some ideas to get you going:
1 point each for yellow, white, green and pokla dot jerseys; each national flag you spot

2 points:  Near miss with a spectator; Tractors lined up in a row

3 points: Spectator trying to run at same pace as cyclists; a Puncture

4 points: Spectator running faster than cyclists; Cyclist receiving medical help whilst still pedalling

5 points: Crash between cyclists; a yellow sheep

10 points: Crash with a dog; a polka dot sheep

50 points: British cyclist winning the Stage

100 points: British cyclist winning the Tour
You get the idea – you can make up your own points system as you go along.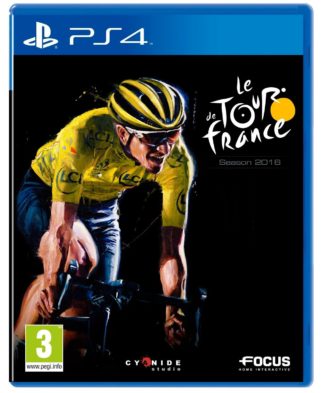 Tour de France computer games for kids
Why not improve their language skills while you watch the action? Get them learning some French words, while playing one of the three versions of Tour de France themed Solataire.  There is also plenty of scope for family rivalry in the crossword and quiz on the same link, if your French is up to it.
Alternatively (and probably more fun!) they can be a Tour de France rider in Le Tour De France PS4 or X-Box One game. Order via Amazon Prime for next day delivery!
Bribery
If all else fails, then why not bribe them to keep quiet? A kids size Tour de France Yellow Jersey is bound to be popular, or maybe you need one of the other top 5 kids size Tour de France team jerseys.
Everything a child needs to know about the Tour de France
Kids are always asking questions, and none more so than when you're trying to concentrate on something else.  So, to help we've put together a series of kids guides to the Tour de France.  Enjoy the race!!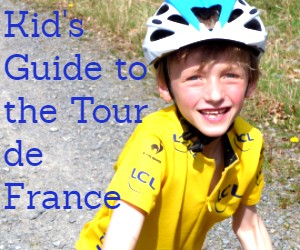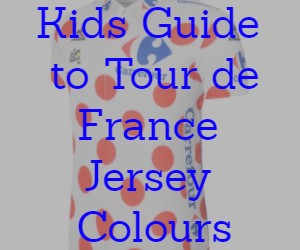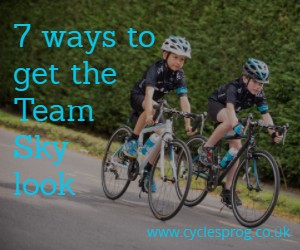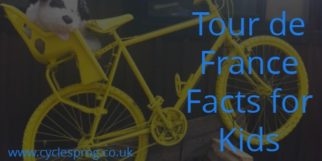 We hope you enjoyed our guide to Tour de France Kids Activities.  We'd love to hear if you've got any other ideas for  keeping your kids quiet whilst you watch Le Tour de France. Do get in touch via Facebook or Twitter
This post on Tour de France Kids Activities was first published in June 2011 and has been updated for subsequent Tours
Affiliate disclosure: We may make a small commission if you purchase through some of the links on this page. We use this to fund the ongoing hosting of the Cycle Sprog website – thanks for your support!
Other articles you might be interested in: