Like last year, I was lucky enough to get the chance of being a roving Cycle Sprog reporter and here are some of my highlights of the 2019 Cycle Show Trade Day at the NEC in Birmingham.
As soon as we entered the labyrinth that is the NEC, we got our hands on a show guide to determine where we would go and who we would see. After that, we set off to explore the cavernous building and its numerous exhibits.
Straight away we came to the epic BikeStow stall displaying some funky bike storage units and friendly staff who explained to us all about their products.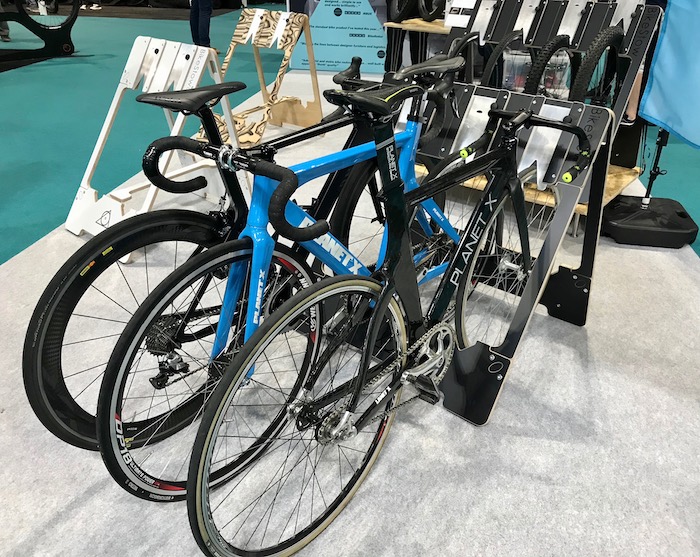 Next, we went to Whyte who as usual had some lovely looking bikes with a great selection for kids. They also had the new 24-inch wheel 303 models which was finished in a cool matt green colour.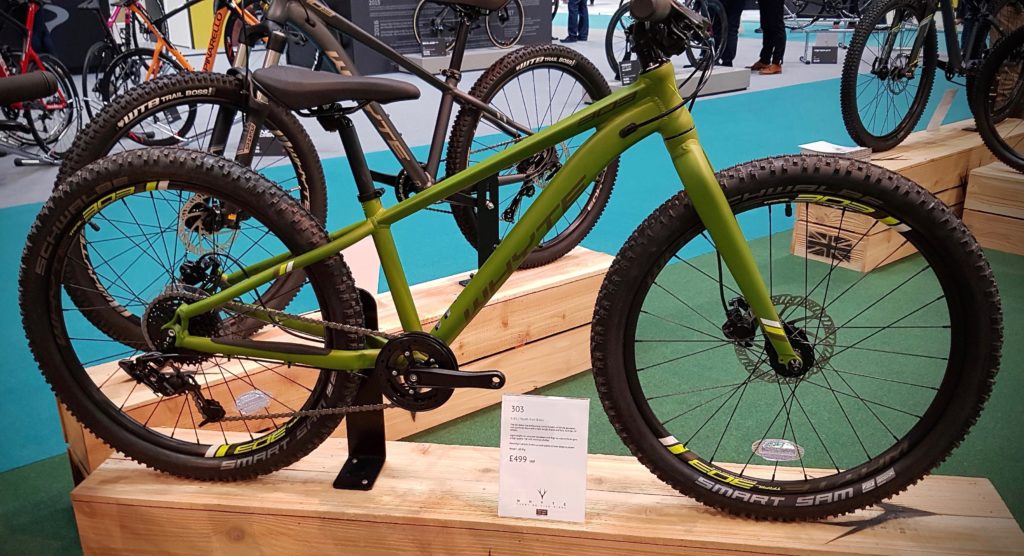 Around the corner, we found Wild Bikes who really lived up to their name with a rather wacky set of multi-coloured stands.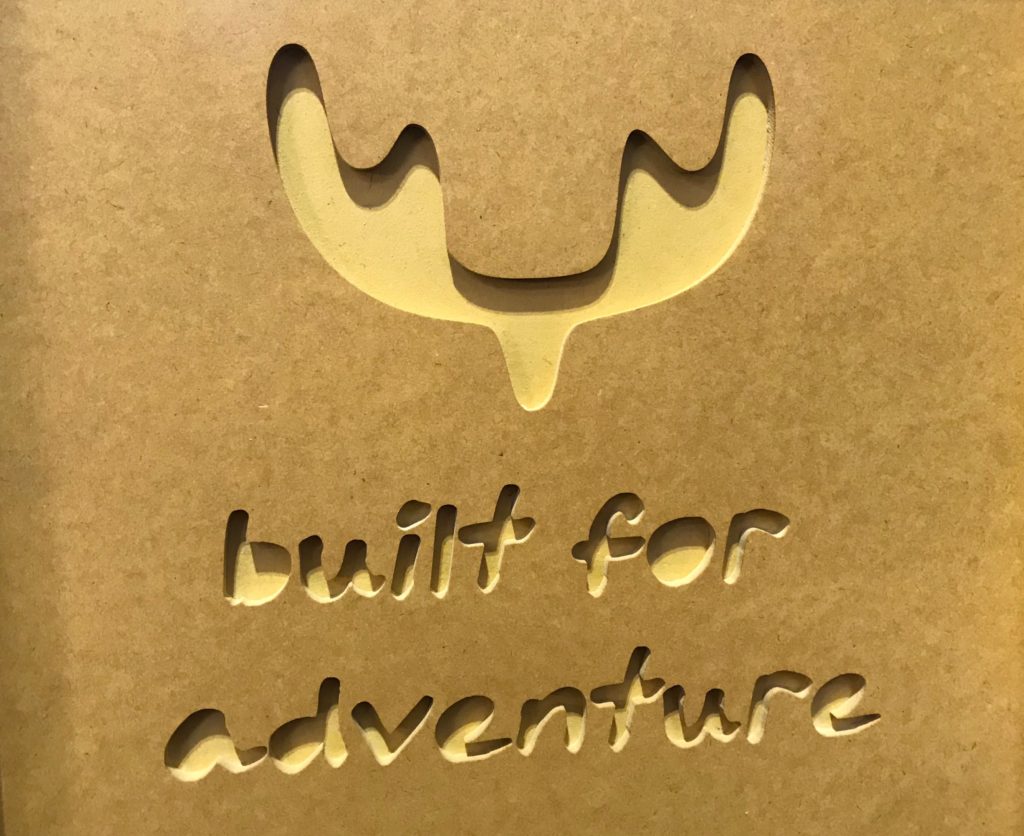 They had plenty of fun and brightly coloured bikes too!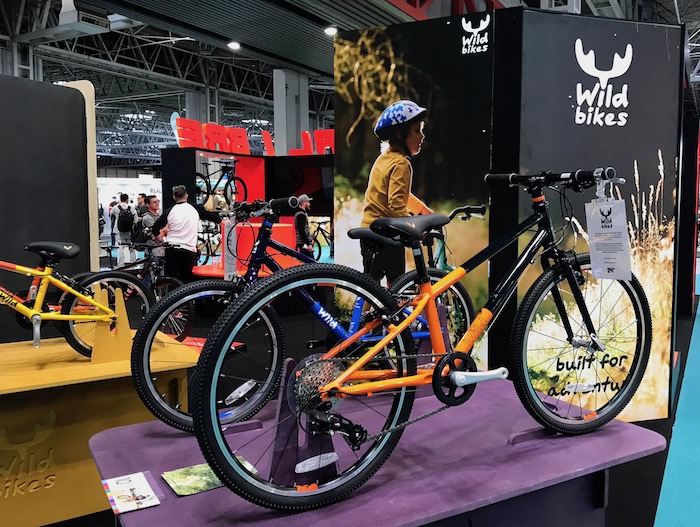 After a quick drink and snack, we resumed our search for family biking equipment and thankfully we were not disappointed as we came across the Pedego electric bike stand – the USA's number 1 brand of electric bikes (according to Navigant Research).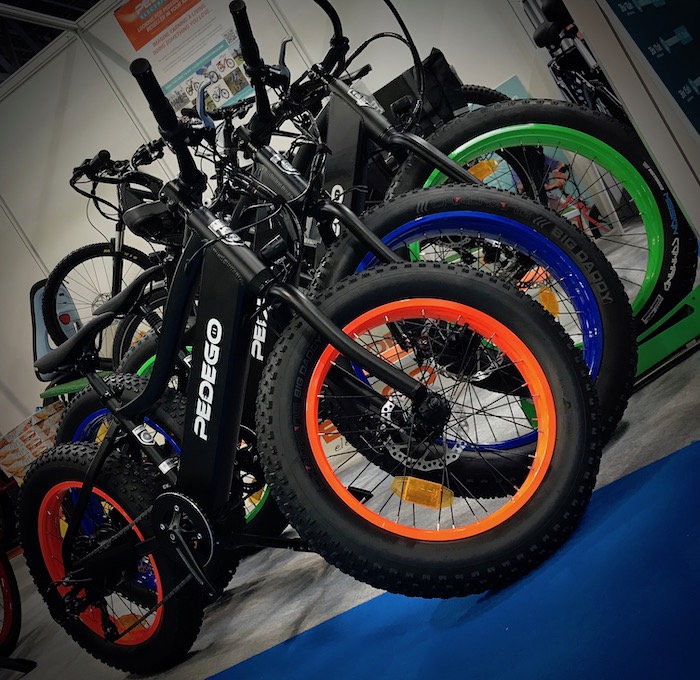 They had a cool range of electric fat bikes; starting with the 20 inch Mini. They also had a great cargo bike called the Stretch which we also got to test out on the track.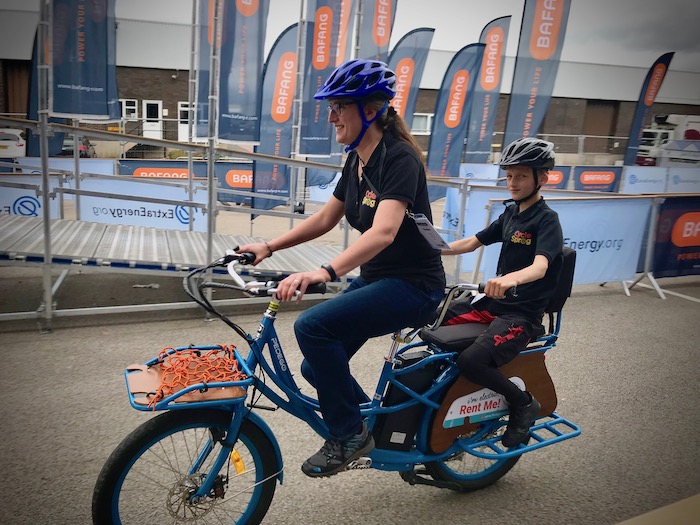 BUT BEST OF ALL!!!!!!!!!!!!!!
After a while wandering around looking at various stands we came to the Pinarello one that seemed to be covered in amazing bikes. Then I spotted it – only the all yellow Pinarello of Tour de France winner Egan Bernal!!!!!
There were two of Egans Tour bikes on the wall – one white, one yellow, and I asked a question that I wanted to know about the yellow one. Another member of staff came over to chat and asked if I'd like my picture taken with it. So, with a big grin, I stood next to it ready for the picture, but amazingly he took it off of the wall and handed it to me to hold.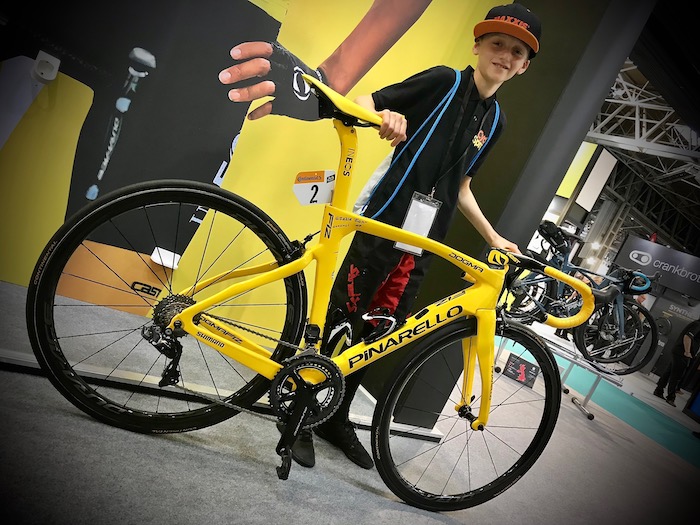 WOW WOW WOW!!!!! I got to hold the 2019 Tour De France winners bike, the very one that he rode into Paris on the final day.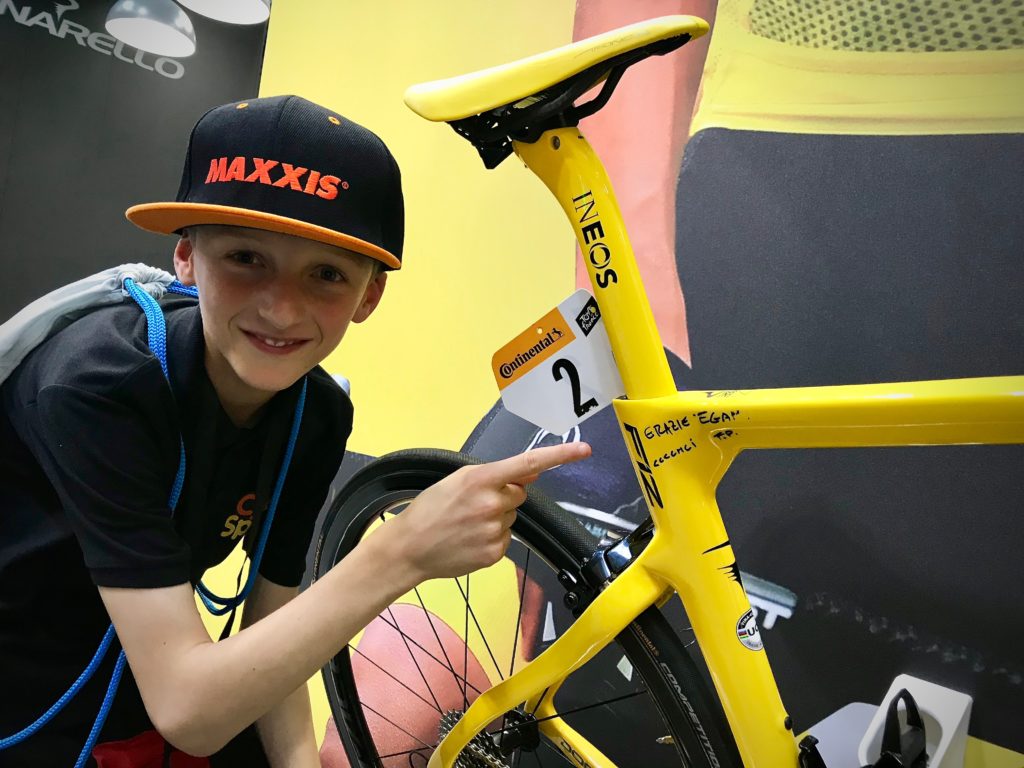 As if that wasn't an amazing end to an amazing day, I managed to make a friend too!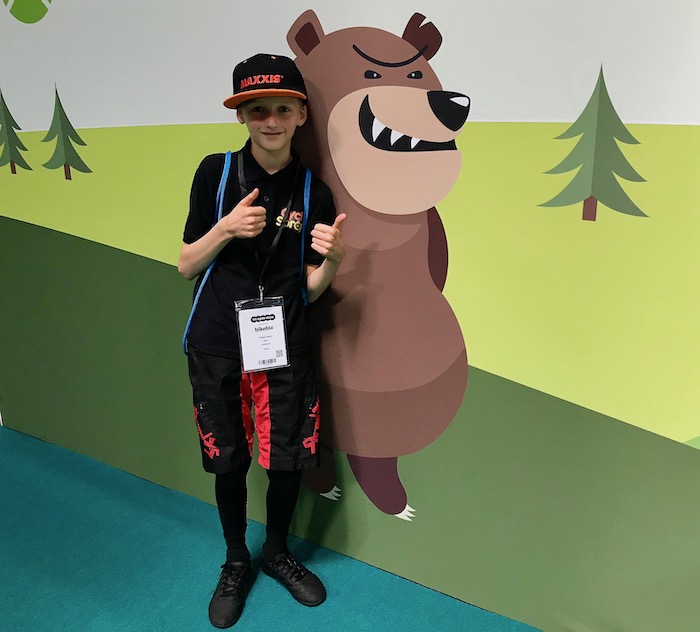 Summary
This year's show had a good selection of family cycling products with some new things that I'd not seen before. However, the best bit of the show had to be getting to hold Egan's bike – not something you get to do every day!
If you want to go to the Cycle Show it's at the NEC Birmingham from Friday 13th to Sunday 15th September 2019. More details on their website. 
Disclosures:  Cycle Sprog were Family Cycling Media Partners for the Cycle Show and got free press tickets to the Trade Day on Thursday 12th September 2019.  We belong to various affiliate schemes so if you buy something after clicking the links on our pages we may get a small commission. 
Other articles you may like to read: