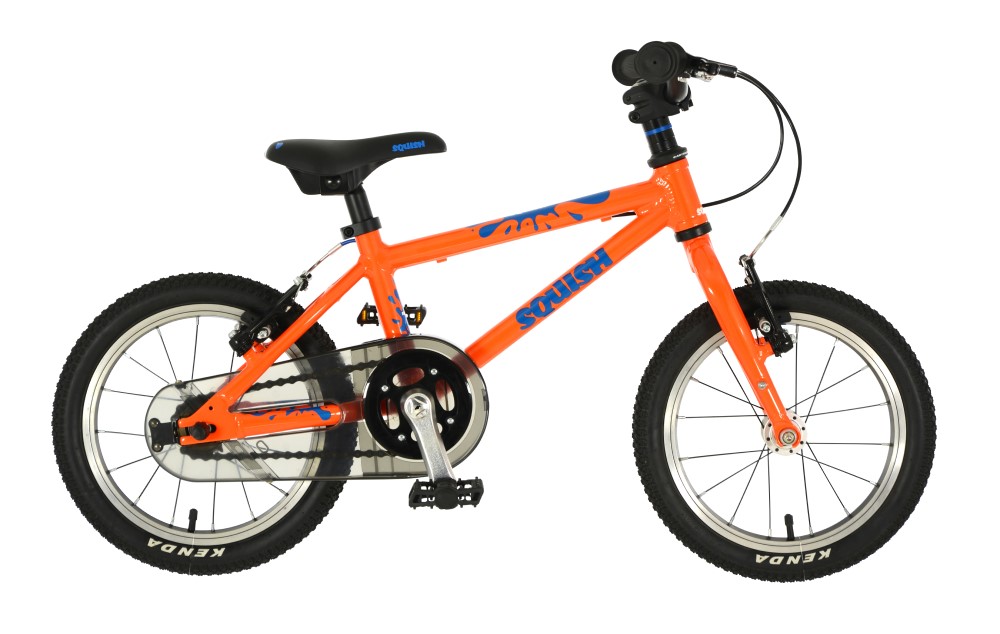 Recommended by Cycle Sprog
We've not tested this bike, but have reviewed other Squish bikes and are happy to recommend them.
A fun "Squish" figure and colourful splodges make the Squish 14 an appealing bike for young children starting on their pedalling adventures.
The bike has features such as shortened crank arms, stubby stem and short reach brake levers that are designed to make it easy to ride.  
And at just 5.83kg it's light enough for you to carry home when your sprog has had enough pedalling for one day. 
We've not tested this particular bike, but you can check out our review of the Squish 18, which is a bigger single speed bike. 
The Squish 14 is available to lease from the Bike Club for a low monthly subscription - when your child grows out of it just send it back and upgrade to a larger bike. 
Not the bike you're looking for?
Search our database of kids bikes to find the perfect one for your Cycle Sprog