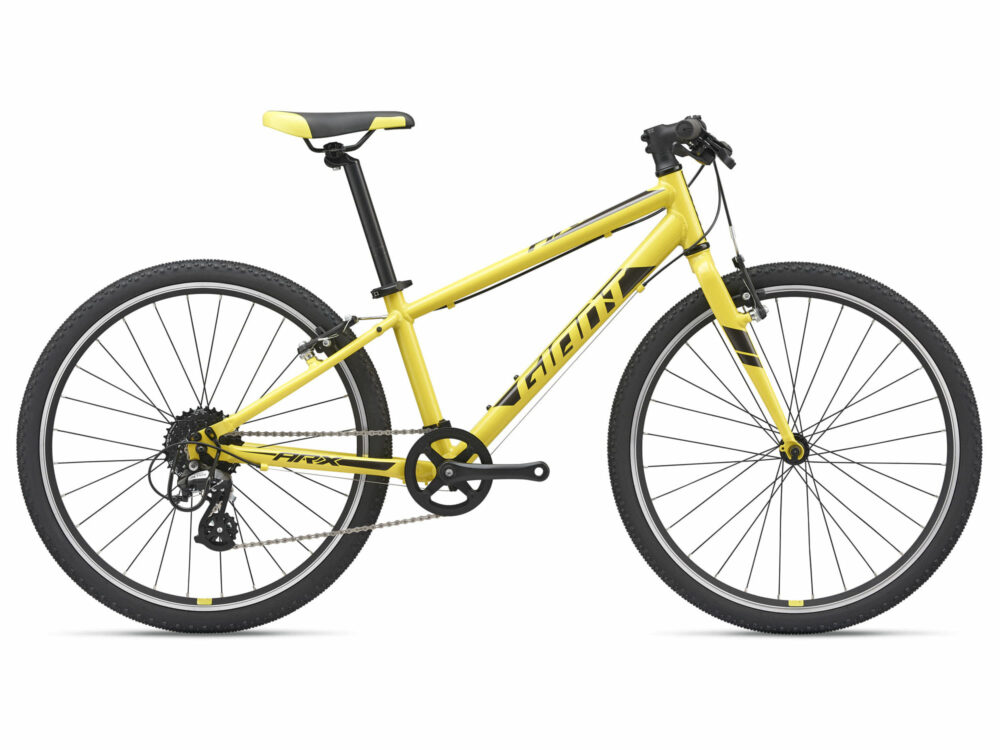 Recommended by Cycle Sprog
We've not tested this bike, but have reviewed other Giant bikes and are happy to recommend them.
Giant may be the world's biggest bike manufacturer, but they're slightly late to the party on quality kids bikes. They released their range of lightweight kids bikes – the ARX – at the end of 2018, years after most other brands. 
This means they've had plenty of time to watch the competition refine their product, and then come out with a decently specified, lightweight kids bike range to rival them, at a slightly cheaper price point.
As you'd expect, the Giant ARX 24 has many of the same features as the majority of the quality 24″ wheel kids bikes on the market.  However, in a sign of how confident they are with the quality of their bikes, Giant offers a lifetime warranty on their frames, plus 10 years on forks. Your child will have grown out of the bike long before then!
We've reviewed the Giant ARX 20 which is the younger sibling to this bike, and were impressed with it's quality and how it rode. 
It's a great looking bike, with grown-up styling, and one we expect to be seeing quite a few Cycle Sprogs riding in the years to come.
Not the bike you're looking for?
Search our database of kids bikes to find the perfect one for your Cycle Sprog