Vitus Nucleus 26 kids hardtail mountain bike 
Over the years we've seen a lot of bikes pass through the doors at Cycle Sprog HQ. On rare occasions, they've been a bit meh, but on the whole, they've been pretty good. Once in a while though you unbox something that captures your gaze and makes you tingle.
The Vitus Nucleus 26  did just that because it looks sooooo sweet. I don't know what it is over at Vitus (well I do actually – look up a chap going by the name of Ben Marvin) but they seem to be taking the kids bike industry by the scruff of the neck and dragging it kicking and screaming to dizzy new heights.
Think passion. Think design. Think value for money. Think that covers it.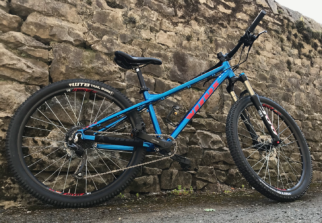 The Vitus philosophy is centred around an innate passion for all things bike that then gets translated into design ideas that are both insightful and thoughtful. Basically, the end goal has to be to inspire kids to get on their bikes, ride and have fun. That's my take on it anyway. Vitus – let me know if I'm way off the mark here!
Cycle Sprog is an family run, reader supported, website. We belong to several affiliate schemes so may receive a small commission from sales made from links on our site. We do our best to be impartial and recommend products on their quality not whether they are in a scheme.
First impressions
So when I dragged the Vitus Nucleus 26 out of what was probably the biggest bike box I've ever encountered and clapped my eyes on the frame and lush paintwork, I did break into a bit of a grin.
We reviewed the 2019 model, for which the colourway is a high gloss finish metallic blue with complementing red decals. (Editors note: For 2020 the colourway was silver, for 2021 they kept the silver and added in a red option too, and for 2022 they've gone for deep blue or light grey.
The frame colour pops, especially if you get it out into the sun where it certainly radiates depth and shine. Is the finish robust? I don't know yet. Tester T will take it over some lumpy stuff and we'll see how the paintwork handles it.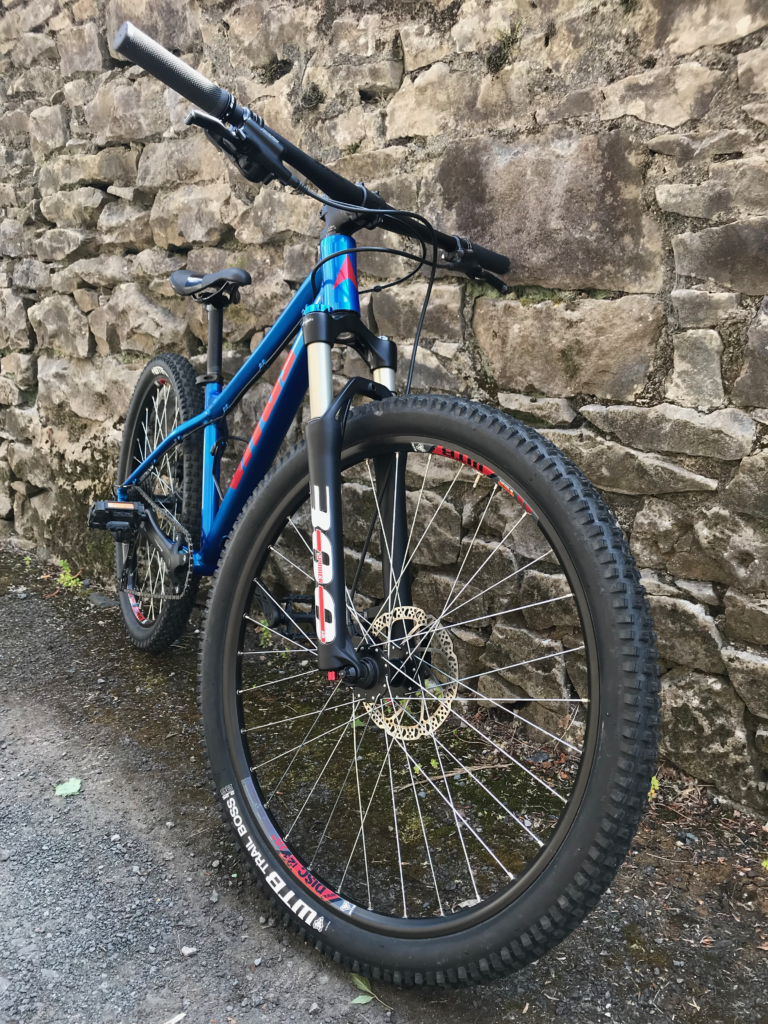 What is the specification like?
The Nucleus 26 has been thoughtfully created with one eye on the specification and the other on the purse strings. The bike retails at a very competitive price – in 2019 it was launched at £449, the 2020 model retailed at £499 and the 2021 model is £530 (we've seen the vast majority of kids bikes go up in price over the past 18 months – they were increasing even before Covid struck).
It's obviously a juggling act to come in on budget and deliver a really well-specified bike, but that seems to be what Vitus has accomplished here.
It certainly ticks all the boxes for a quality kids mountain bike. It makes use of a lightweight alloy frame at its core. There's a 1x chainset at the front that uses a chainring with alternating narrow and wide teeth to precisely fit the spaces in the chain to keep it secure – this stops it from coming off.  Having a single chainset also means your Sprog doesn't have to worry about changing gears with their left hand, plus there's less for you to maintain!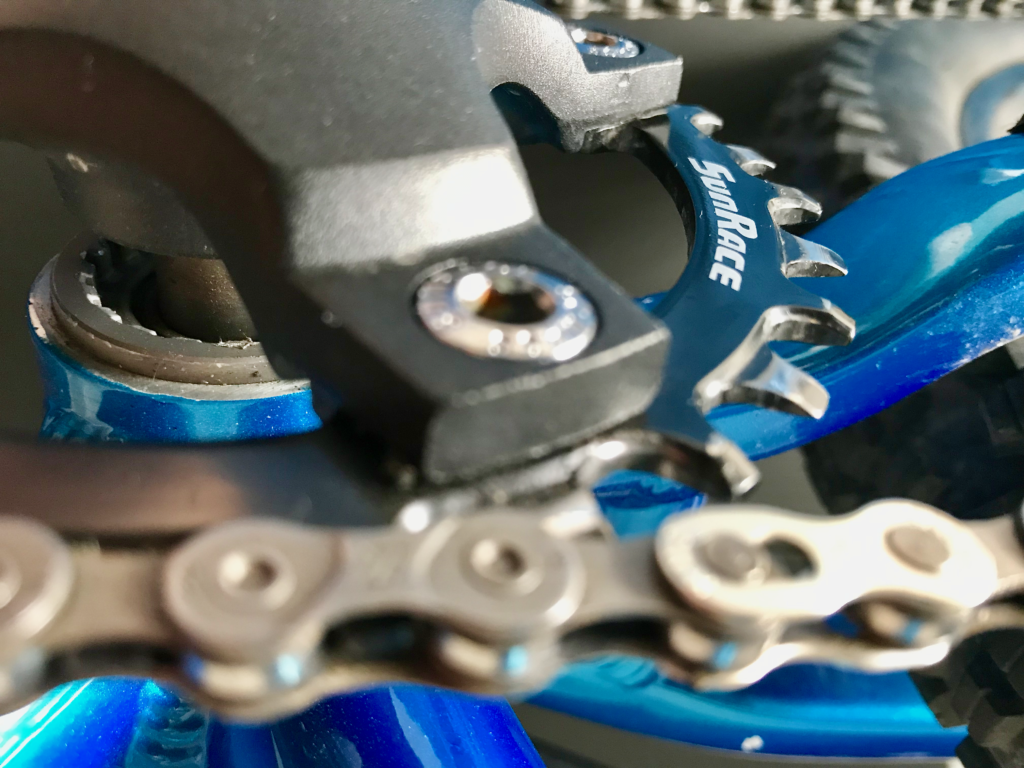 There are nine gear ratios courtesy of the 11-36 tooth rear cassette and 30 tooth chainset. Selections are made using Shimano's Altus thumb shifter and the range is good enough to get up most things.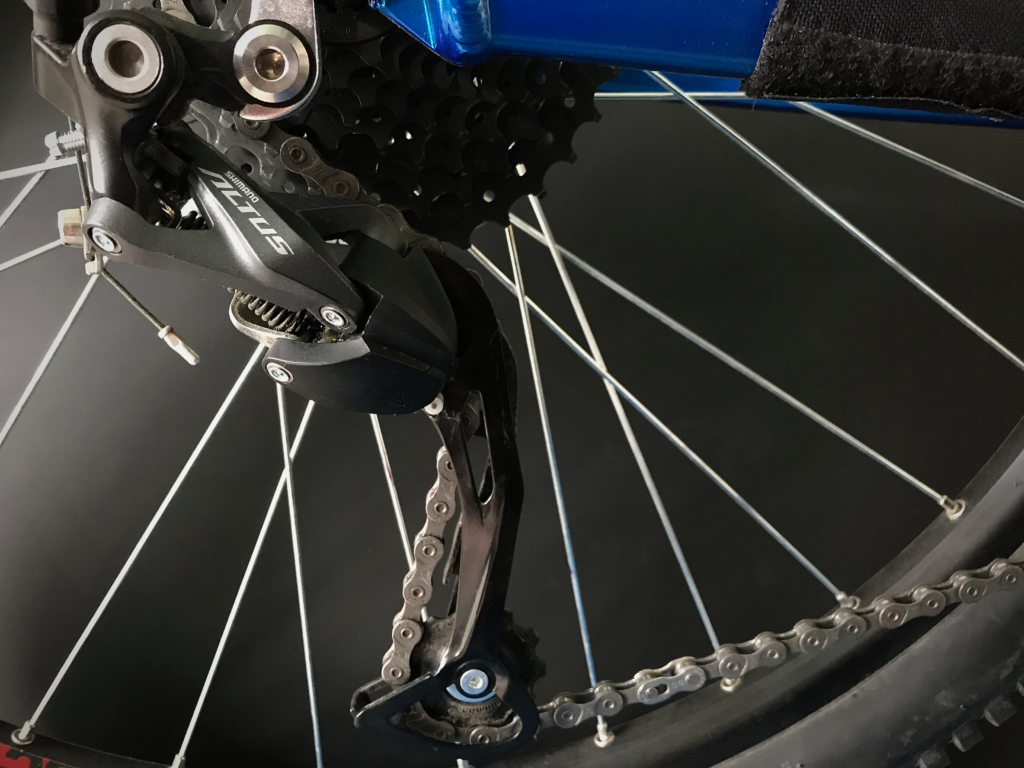 Whereas most kids MTB manufacturers at this price point will tend to specify mechanical 'cable operated' brakes, Vitus have opted to fit hydraulic disc brakes from Tektro with 160mm rotors front and rear. A hydraulic system is the more efficient of the two and gives better braking with less effort required at the lever.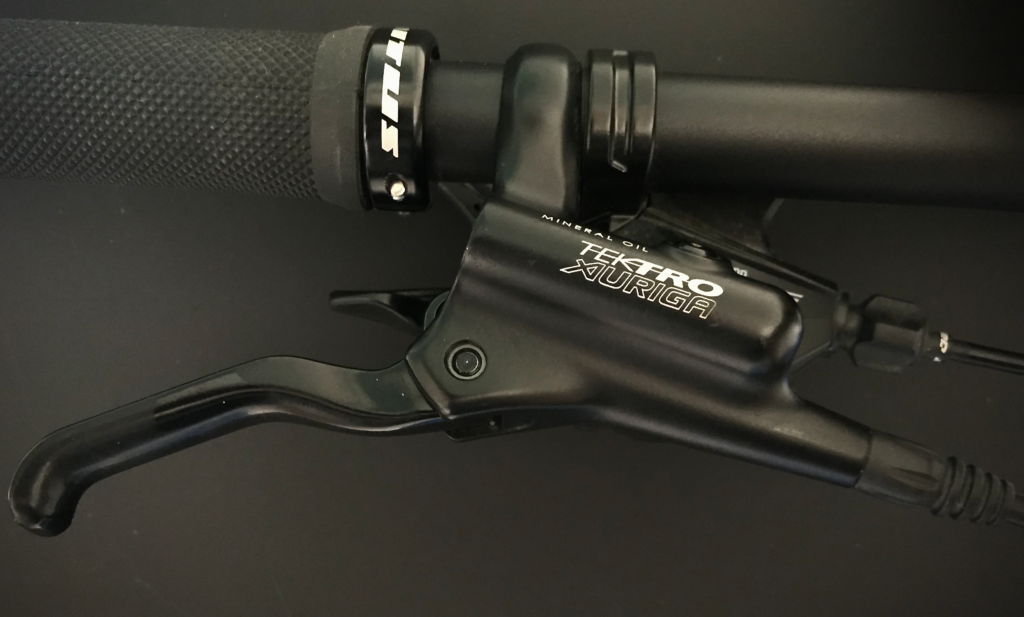 The contact point components look good quality 'Vitus own brand' equipment with a 700m wide handlebar hooked up to a 50mm long stem. This is up to date geometry with a long top tube, short stem and wide bars combine to put the rider's centre of gravity in a position that benefits control when descending and ascending.
A really nice touch is the use of Vitus branded lock-on handlebar grips which feel secure on the bars and deliver plenty of feel under the glove.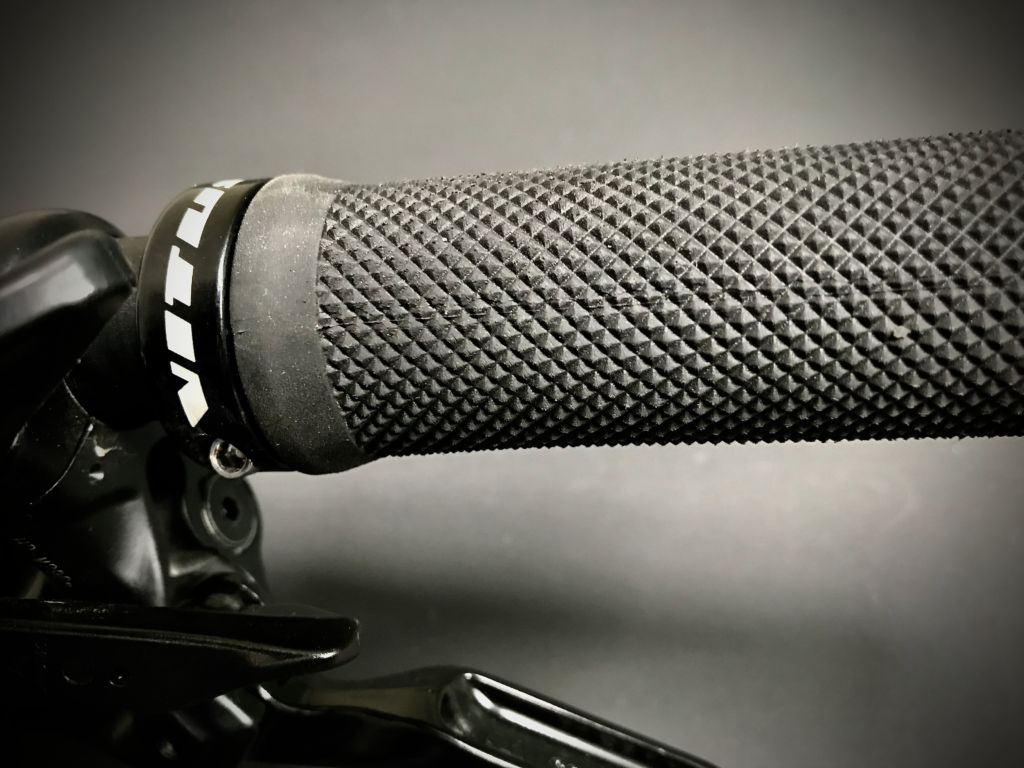 Why, there's even a good set of off-road tyres fitted – something we don't always see on children's mountain bikes! The wheelset consists of WTB i23 rims with WTB Trail Boss tyres in 2.25″ width. These seem to roll well and have decent height side knobs which seem to give pleasing levels of grip.
What age is the Nucleus 26 aimed at and what does it weigh?
The Vitus Nucleus 26 is aimed at the 10+ age group and has been designed with the intention of being a capable partner for those kids that are at the level of heading out with a supervising rider to explore the mountains and trails.
A quick check of saddle height shows that when set at the maximum it's 86cm with a minimum of 71cm. The supplied seatpost is actually quite short so I'm sure you could gain quite a few centimetres by replacing it with a slightly longer one if needed.
Weight wise, it comes in at 12.7 kg without pedals and a smidgeon over 13kg with them fitted. It's not the lightest 26″ wheel mtb we've looked at but it is finely balanced and so carries its weight well. Tester T's usual bike is about 1kg lighter than the Nucleus 26, but he's had no complaints with its weight, and if anything it's been a struggle to get him off it! He's really bonded with the Nucleus 26 and at the moment it's definitely his go-to bike.
What does the Vitus Nucleus 26 cost and where can I buy one?
BUY NOW: The Vitus Nucleus 26 2021 has just been released and has a retail price of £529.99.   Note that the colours for 2021 are silver or red, not blue. 
We're just working on our full review of the bike, updating you on how well the Nucleus 26 performed over a summer of riding, but suffice to say it was a great ride and our 10-year-old Sprog had a great time riding blue and red graded trails on it.  Follow Cycle Sprog on Facebook or subscribe to our newsletter to find out our final verdict.
Other posts you might like to read whilst you're here:
Disclosures:  Cycle Sprog have been sent the Vitus Nucleus 26 to review by Vitus Bikes UK.  We have not been paid to write this review, and all opinions are our own.