With great facilities and all ability trails, RSPB Rainham Marshes nature reserve in Purfleet, South Essex provides the perfect setting for a family cycling adventure. You can explore along the river wall, taking in views over the Thames down to London and across the nature reserve. If you look carefully you may see marsh harriers soaring overhead!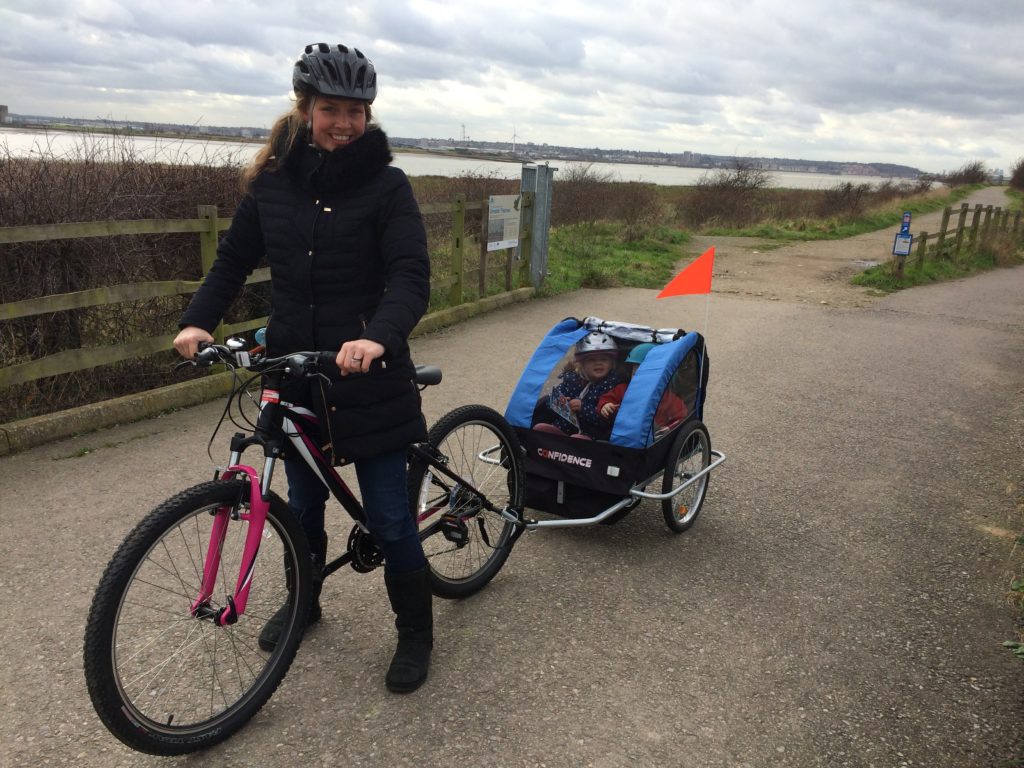 The popular 'Reserve Loop' is almost entirely off-road using well established cycle paths. There is a 300m stretch of on-road cycling: a quiet lane only used by cars wanting to reach the shore side car park. The route covers 8.5km (starting and finishing at the visitor centre) and provides stunning views over the Thames.
Look out for the seals basking on the far shore before lapping around by the historical concrete barges (which are now home to many sea birds) and heading back towards the reserve, taking in the sights and sounds across the marshes.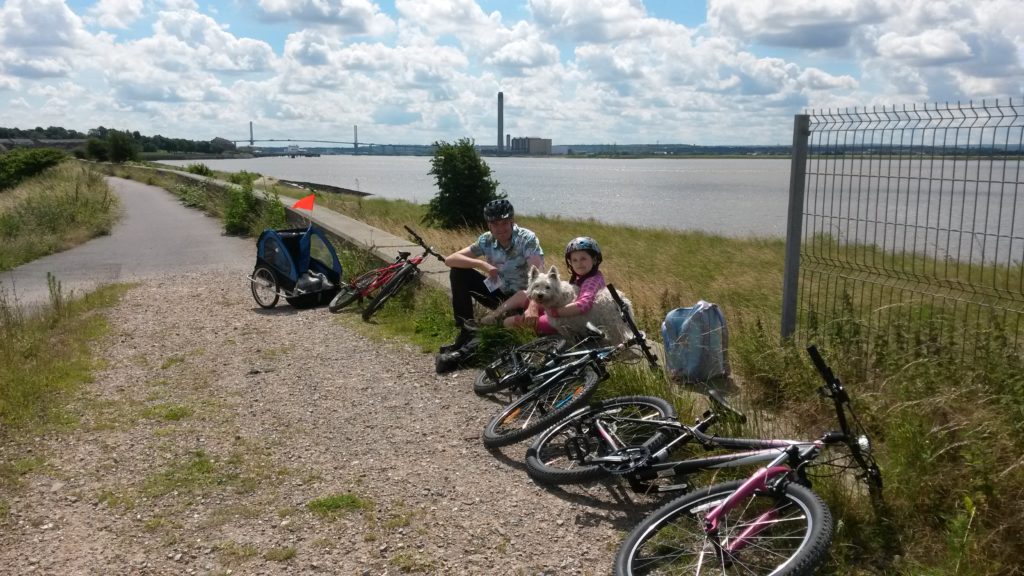 Keep your eyes on the skies, and who knows, you may see a marsh harrier or even a short-eared owl soaring overhead. Equally beautiful are the wide array of wild flowers lining the cycle path, providing a home for a great array of bees, butterflies and other fantastic insects.
If you want to discover even more on your bike ride, make sure to grab a wildlife bingo checklist from the visitor centre before you go. This is a great way for children to try their hand at identifying lots of different species on the cycle ride.
With a good few stops along the way to appreciate the beautiful setting, this route takes approximately 2 hours. At the end of the bike ride you can get a well deserved cup of tea and piece of cake in the café, and the kids can wear off any excess energy on the climbing boulders in the adventure playground.
There are two longer and more strenuous cycle routes available (between 20 and 25km in length) which involve on-road cycling. Route details are available on the Rainham Marshes website.
Costs for family cycling at RSPB Rainham Marshes
Reserve entry fees are free for RSPB Members and residents of London Boroughs Havering and Thurrock, otherwise entry is £5 for adults and £3.50 per child. The car park at Rainham Marshes operates on a donation basis – there is no set charge.
Facilities for family cycling at Rainham Marshes
Rainham Marshes is well situated for arriving by bike, with access to Sustrans route 13. Bike locks and maps are available at the Visitor Centre, giving you a variety of options if you want to cycle 5km or even 25 km.
Cycle hire is available onsite with a fleet of half suspension mountain bikes in various colours and sizes to accommodate the whole family, including a bike buggy for the little ones. At the time of writing, bikes can be hired everyday at Rainham Marshes. Prices for hire are: Full Day – RSPB Members £8, Non members £10, Half Day (up to 4 hours) – RSPB Members £4, Non members £5.
There are baby changing facilities, a disabled toilet, café, adventure playground and orienteering trail at RSPB Rainham Marshes. For further details and to plan your trip see the RSPB Rainham Marshes website.
Thank you to Jennifer Blake, RSPB's Active in Nature Development Officer for providing us information and photos on this family cycling route. If you have a favourite family cycle ride you'd like to share with us, we'd love to hear from you – click here for our contact page.