The Cycle Show 2019, where to start? Well firstly, it is enormous, with this year over 500 brands, ranging from small startups like Active root and Trail Anywhere (keep reading to find out more) to large bike brands such as Whyte and Cannondale.
As a 13 year old, I am no longer in the children's bike range, but unfortunately, I haven't got the height (or money!) for an adult bike. This market is fairly untouched and only recently have brands started to venture into this large section of cycling. This meant that most of my time at the Cycle Show would be searching for what was on offer for people who were my age, so here are my top 5 things at the Bike Show for a teenager (we went on the Trade Day when the demo tracks and speakers weren't on!)
Top things for a teenager at the Cycle Show
Rose Bruce 2
The Rose Bruce 2 is a jump bike which I think will appeal to teenage jump riders. Rose states that it weighs in at 10.8kg and costs £1060.95. It has 26″ wheels and 100mm of travel. It comes in two colours, grey and red, but only the grey was at the show.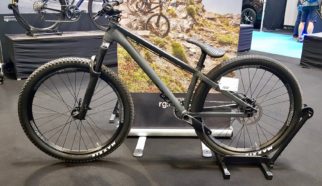 Calibre two3
Calibre's budget mountain bike, the two3 (or Two cubed) is a £400 hardtail, equipped with Shimano Altus gears.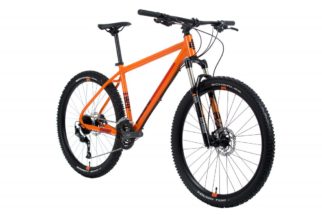 It also has 27.5″ wheels and 100mm of travel on the front. It comes in three sizes, small, medium and large; all with Shimano disk brakes. It's available from Go Outdoors for £399 and would be good choice if you're looking to get into mountain biking.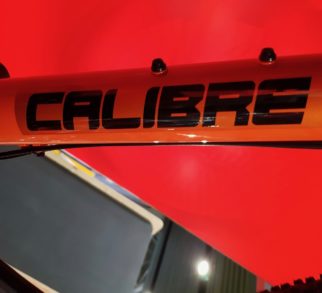 Whyte T-120
Although not a new bike, the T-120 is a classic teenage bike, and highly popular ever since its introduction.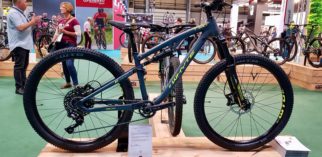 With a 10 speed cassette and full suspension, it could easily pass off as an adult bike. Although it does have 26″ wheels, it can be used for smaller teenagers.
The Whyte T-120 costs £1,599 and is available from Leisure Lakes Bikes

Active Root
Sports nutrition doesn't feature on Cycle Sprog often, as many products are full of caffeine and sugar. However, at this years show was Active Root, a company who make ginger flavoured sports drinks.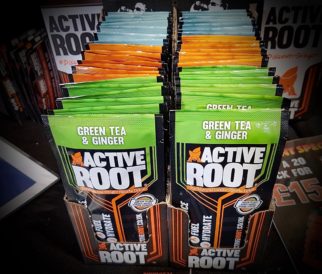 They don't contain any nasties, and taste much more natural than many counterparts. It helps to fuel and hydrate easier, with much more information on their website. The sachets are available to buy via Wiggle starting at £7.49 for a box of 6.
Cycling UK
Cycling UK's stand this year included a special treat – VR. As part of their Dutch Reach programme, Cycling UK had a VR experience to show what it was like for a cyclist and a driver when dooring occurs.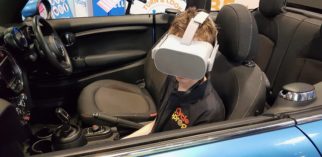 Dooring is when a cyclist is hit by a car door opened by a driver or passenger. Cycling UK have therefore started a scheme where you open the door with the hand furthest away from the door, forcing you to look round before you exit the car.
Pedago E-Bikes
E-Bikes are something I have never experienced before this years Cycle Show. However they were all there this year. An outdoor test track was surrounded by stalls selling E-Bikes, ranging from carbon road bikes to city commuters.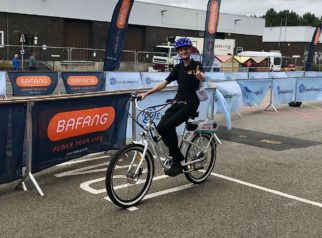 I was lucky enough to be able to ride Pedago's 26″ bike and 20″ wheel fat bike around the e-bike test track, and they were incredible. We were allowed as it was Trade Day and I was writing this article, but I don't think you'll be allowed to do this the rest of the time as you need to be 18 to ride on the e-bike test track. Pity (though you can ride the pump track from age 12 and over).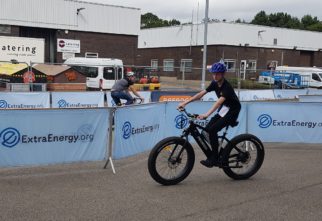 I never thought that biking could be so easy, and the steep ramp in the middle of the loop felt like nothing. Hopefully E-bikes for teens and younger will become more available, as I could really do with one for getting to and from school!
Trail Anywhere
Trail Anywhere is a new company who make artificial rock gardens for coaches to use. They are made of resin and light enough to carry, but bolt into the board walk that come with them.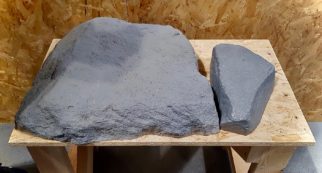 They are definitely a product to keep your eye on and mention to your coaches who might find them useful. Plus they're being used on the MTB test track which is open to older teens during the weekend.
And there you go, the top things at this years cycle show for a teenager. Be sure to click on any of the links to the websites and have a look more detailed look.
The Cycle Show runs from Friday 13th to Sunday 15th September – full details and prices can be found on their website.
Disclosure: Cycle Sprog were given completmentary press tickets to the Cycle Show 2019 Trade Day at the NEC in Birmingham. We belong to a number of affiliate schemes which means that if you make a purchase after clicking on some of the links in this post we may get a small commission. This doesn't impact what you pay, but helps us keep the website running.
Other articles you may find interesting: