Before you buy a bike for your teenager answer these questions
Once your Cycle Sprog reaches the teenage years (how did that happen!) buying them a bike starts to become a lot more complicated, and potentially expensive.
We've been going through this ourselves recently, as have Cycle Sprog readers with kids the same age or older than ours.
Here's a few questions and observations that we've come up to help with when choosing a bike for your teenager - together with some bike recommendations for teenagers.
Where is the bike being stored, and can they be trusted with an appropriate level of security?
Gone are the days when you rode everywhere with them, and were able to makes sure their bike was locked up safely at all times.
The importance of this will vary depending on the crime rates in your area, but bikes are a target for thieves in many places.
If they're riding to school or college, what's security like there?
Are they meeting up with friends and potentially leaving it unattended while they go off and do something else?
Are they easily distracted, or can they be relied on to secure the bike every time?
This will affect how much you want to pay for a bike, and whether you want it to be incognito to avoid unwanted attention.
What type of cycling are they doing?
Are they riding mountain bike trails or hanging out at the BMX track?
Commuting daily or occasionally cycling during the holiday?
Specialist bikes like mountain and road bikes are usually more expensive to buy and maintain, so a general-purpose bike (hybrid) might be a better choice.
If they are doing various types of cycling then be prepared for the cycling affliction of X= N+1 to set in (where X is the perfect number of bikes and N is the number of bikes currently owned).
You cannot be expected to mountain bike on a road bike, and vice versa!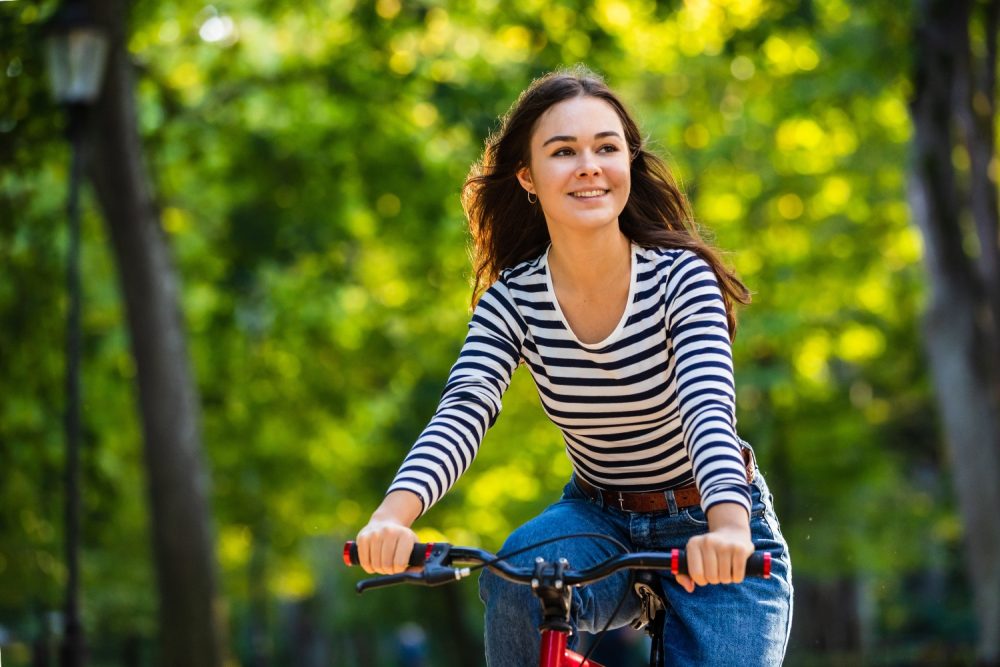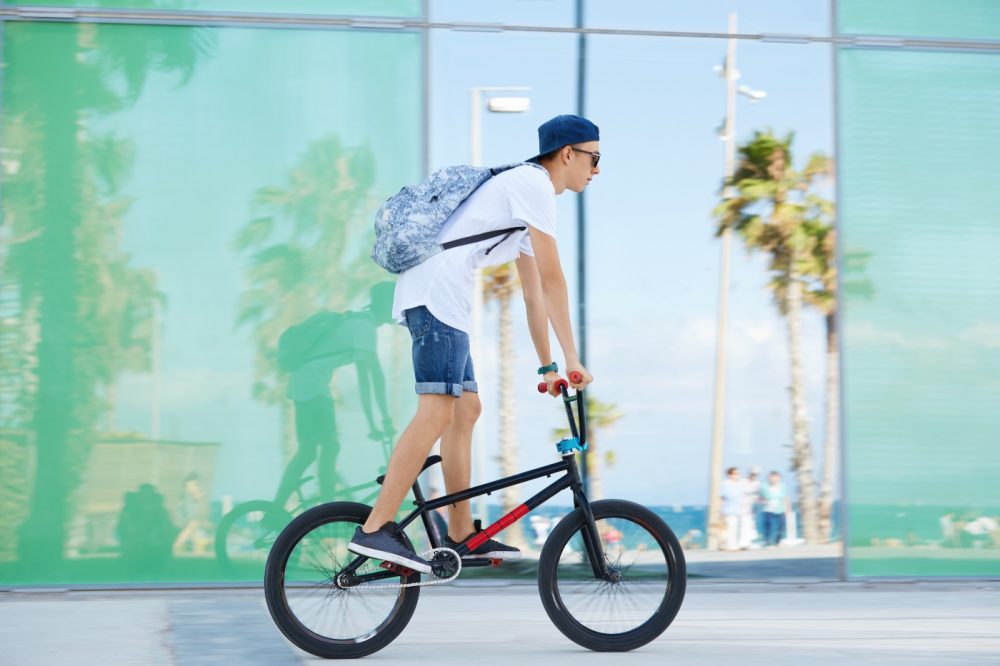 What type of cyclist do they want to be?
Cycling covers such a broad spectrum, from Olympic athletes to weekend leisure riders.
Your bike says a LOT about you, and your teen may be experimenting with which cycling identity fits them.
For example, BMXs are essential if you're a regular at the skate park.
Step-through frame city bikes can be elegant or highlight your green credentials.
Drop handlebars could indicate speed or hipster street cred.
A word of warning - be prepared for your offspring to rebel against your cycling type!
What are their friends riding? 
This may quite possibly be the biggest factor in which bike they want.
Teenagers are notoriously image-conscious, and if everyone else in their friendship group is riding one type or brand of bike it takes confidence to roll up on something completely different.
For that reason, you may find yourself spending more or less than planned on a bike you wouldn't choose for yourself.
The alternative is they may turn against cycling altogether though, so you've been warned!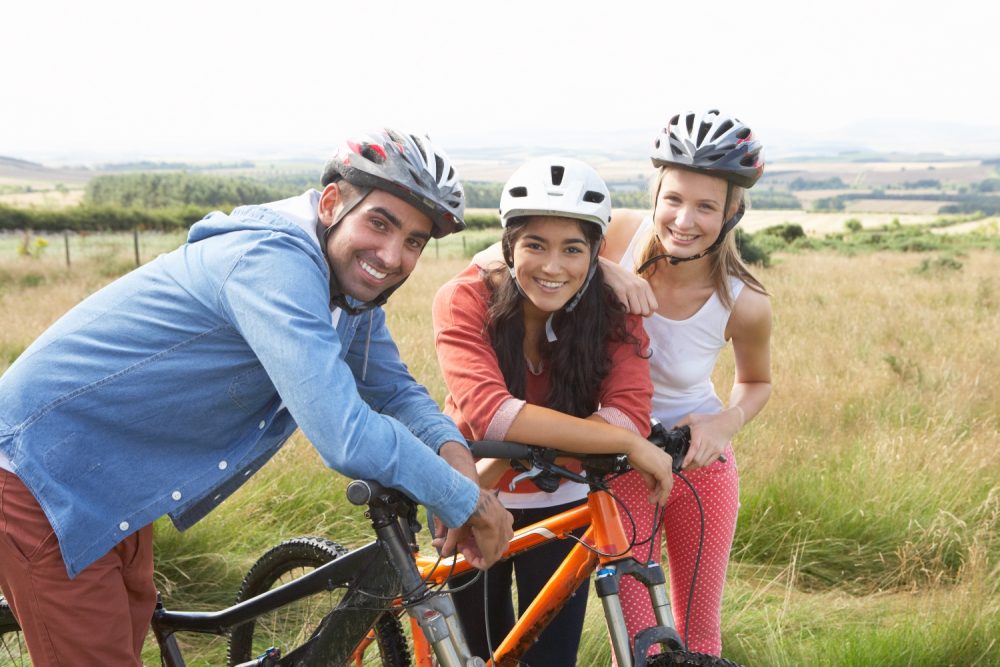 Hey - where's my bike? And my kit? 
We've had a few years where our Sprogs have been the exact same size as us, and suddenly Chris and I didn't have a bike to ride. Or a helmet to wear! Or gloves. Or shorts. You get the idea.
The plus side of this is that it means you'll need a new bike - result!
How much do you want to spend on a bike for your teenager?
Your answers to the above questions, along with your own personal finances, will help you to decide what your budget is.
To help narrow down the choices we've divided various bike brands that we'd recommend for teens into entry (with a good range of  bikes for under £350),  mid-range (£350-£600) and premium (over £600).
What are suitable bikes for teenagers?
If your teenager is on the smaller side, then they may well still fit a kids bike brand in a large size (click here for more details). These are usually cheaper than comparable adult bikes, and there's less choice to get confused over.
However, most teens will quickly outgrow this stage, so  you need to start thinking about which adult brand is going to be suitable.
Here's some recommendations to get you on your way.  They're all decent brands built with longevity and usability in mind, and are available in smaller frame sizes.
Entry Level Bikes for Teenagers (under £350)
Pendleton (Women's city bikes)
Mid-range adult bikes suitable for teenagers (£350 - £600)
Liv Bikes (women's bikes - great for teenage girls)
Premium adult bikes suitable for teenagers (Over £600)
All the above mid-range bikes all have lots of different options that span into the premium price tag.
The brands below start more expensive:
These are my observations from my own Cycle Sprogs entering their teenage years, with some additional recommendations from Cycle Sprog readers who have already been through this phase.
If you've already survived this, or are part way through I'd love to hear how you've got on, and what advice you'd give to other parents coming along next.  Do drop a comment in the box below.
Keep up to date with the latest Cycle Sprog articles
Sign up to receive our newsletter straight to your inbox.