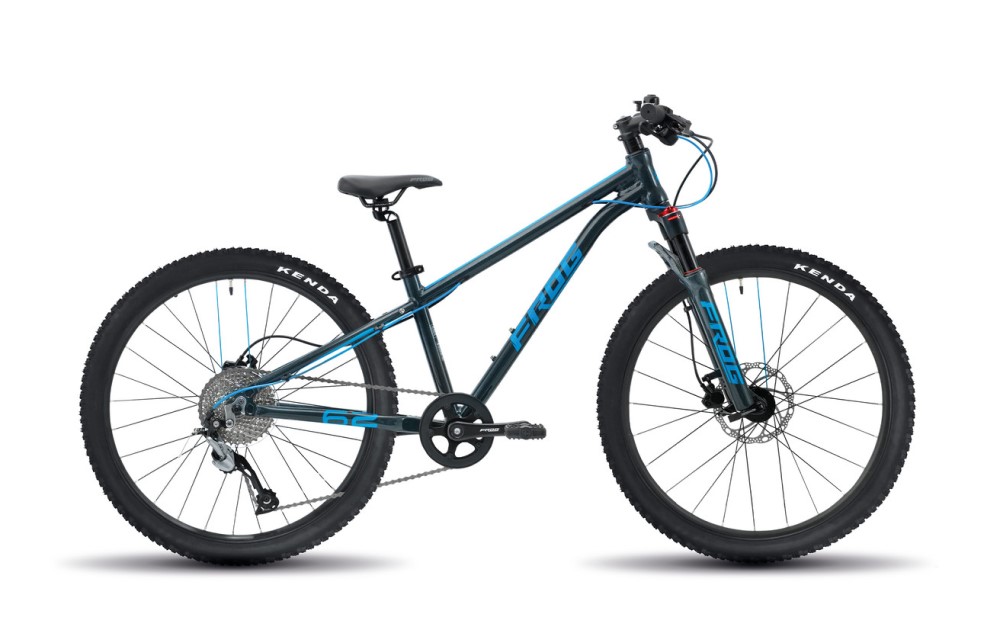 Recommended by Cycle Sprog
We've not tested this bike, but have reviewed other Frog bikes and are happy to recommend them.
The spec of the Frog MTB 62 has all the attention to detail that we've come to expect from Frog Bikes, who are one of the leading kids bike brands in the UK.
Their "Push The Limits" range is designed specifically for mountain biking and off road fun. 
The bike has a specifically designed junior specific air suspension fork with lockout and damping control, a lightweight oversize handlebar and stem plus easy-reach junior specific hydraulic brakes. 
The Shimano rapid-fire 9-speed shift lever is an easy to use way to move the chain. 
When we reviewed the slightly larger Frog MTB 69 our only complaint was with the supplied tyres, so you may want to upgrade these if you're buying a second hand version.  The newer versions have a more bespoke MTB tyre fitted, which is much better suited to off road riding.
Not the bike you're looking for?
Search our database of kids bikes to find the perfect one for your Cycle Sprog