Do you have a kids bike lying unused in your shed or garage?  One that has been passed down through every member of the family and is now too small to be ridden?  Are you considering selling your kids old bike on and making a bit of cash for the next size up?
If the answer is a resounding 'yes' then read on! We have four questions for you to ask yourself (and answer!) before you sell your kids old bike when they've outgrown it, plus to make sure you get the most money back.
Affiliate disclosure: Cycle Sprog may get a small commission if you make a purchase from the links in this post. For more information please see our affiliate policy
Sponsored content:  This article has been paid for by the team at The Bike Club who have a quick question to ask you before we get started……
Update June 2023: The Bike Club have paused their reCycle scheme. Visit How to sell your old kids bike for alternative ways to sell your bike.
Want to make some quick cash from that 'too small' bike?
Do you have a good quality kids bike? One that's been outgrown and you've been meaning to sell on?
Luckily The Bike Club are making it REALLY EASY for you to sell on old kids bikes.
Just get an online valuation for your old bike, and if you're happy with the price they'll send a courier round with a bike box to pick it up.
No hassle – just more space and more cash for a bike that's the next size up. Easy!

==> Click here to get a quote for your child's old bike <==
4 questions to answer before selling your kid's old bike
Before you start listing your kids old bike for sale, it's worth spending a few minutes asking yourself the following questions.
Q1: Is the bike in a good enough condition to sell on?
Here at Cycle Sprog we always advise on buying good quality kids bikes. One of the many reasons we do this is that once a quality bike has been used by all of the kids in the family, it should retain a good percentage of the original purchase price come resale time.
On first appearances the bike may look a state, especially if it's filthy dirty with stains and caked on mud! Nobody in their right mind would want to part with their hard-earned cash for that would they????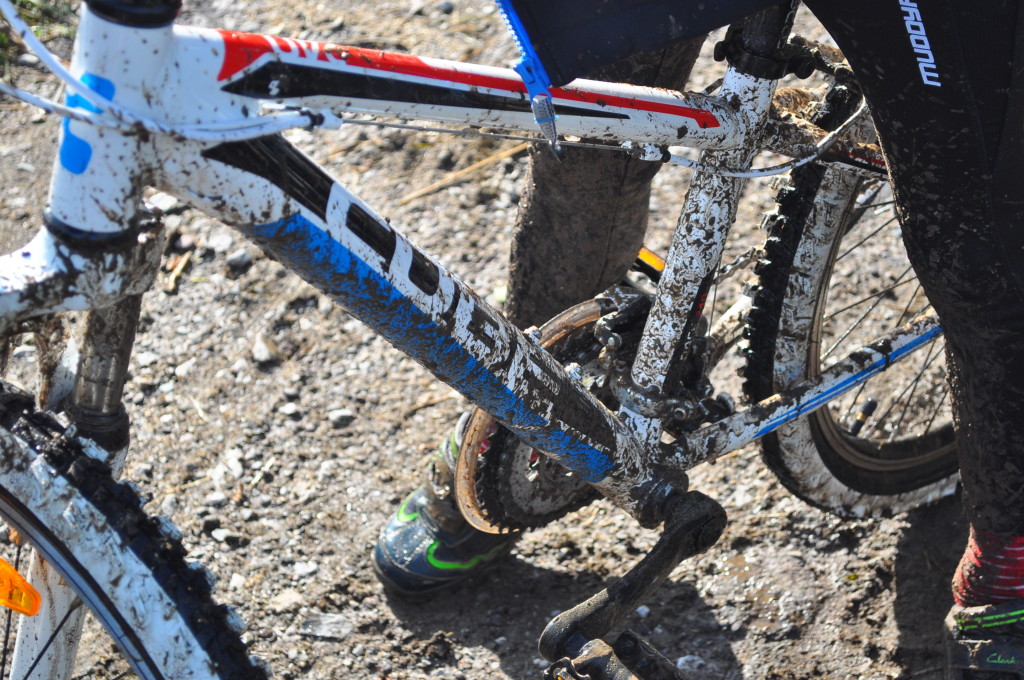 Well, as a matter of fact yes they probably would – after it's been cleaned up a bit!  Good quality brands like Frog, Hoy, Islabikes and Squish (amongst others) are all designed to outlast not one, but many riders.
These bikes really do deserve to be ridden, rather than hidden away in sheds, garages and cupboards.
However, if you've bought a much cheaper kids bike then you may need to be realistic about whether you can transform a seized and rust covered bike into something worth selling on.
What to do with an old bike that's too wrecked to sell on:
If your old kids bike isn't in a fit state to sell on please don't send it to landfill, or worse, dump it somewhere.
There are lots of charities out there that may be able to use it, either as a donor bike to give another bike a lease of life, or for training projects.
Q2: What bike maintenance do I need to do before I sell it on?
If you're selling your old kids bike privately, then the more maintenance you can do before selling your kids old bike the more money you're likely to make.
If you want to achieve top money for the bike from a private sale then it needs to be in top condition. If you don't want to go to the time, effort or expense of getting it into this condition then make any faults very clear when you're selling. That way the person looking to buy can budget accordingly and offer what they think it is worth to them.
If you don't fancy doing any maintenance, (or don't have the time) then it's well worth considering getting a quote for your used kids bike from The Bike Club. 
For a used Frog, Hoy, Islabikes, Early Rider or Squish bike they'll give you an instant on-line quote. If it's another quality kids bike brand they will send you an email with their valuation.
Assuming you're happy with the amount they're offering, they will even send a courier with a big box to pick up the bike from your house – talk about hassle free!  They'll then put the bike through their workshop before adding it to their fleet, so you don't have to worry about pumping tires, oiling chains, replacing brake pads or tightening gear cables.
This does seem a bit too good to be true, but they really do take the hassle out of having to sell on a kids bike – you can read more about the background to the scheme here.
How to tell what maintenance you need to do before selling on your old kids bike:
If you decide you want to sell a bike on privately but realise there's a few improvements needed then check out our guide – How to prepare a kids bike for selling second hand in just 9 steps.
This will take you through each stage to help you get your used bike into the best condition for selling on.
Alternatively, you could just list the bike as it is, but do be extra vigilant in making clear any faults that could affect safety, such as with the brakes or gears.  It's also worth pointing out any cosmetic damage such as scratches or rust, as you don't want to get negative feedback.
Q3: Where is the best place to advertise a used kids bike?
There are lots of options for where to sell a used bike. from the For Sale board at your local supermarket through to online market places such as eBay and Preloved. There are also a couple of Facebook Groups for selling on old Islabikes and Frog Bikes.
Which will give you the best return will depend on a number of factors, such as your location, type of bike being sold and how happy you are using different on-line selling methods.
If you decide to sell on eBay, then our guide on how to sell your kids bike on eBay will help you get the possible price.
If you decide to sell on your old bike via The Bike Club, it will enter their fleet of reBikes which get sent out for other children to ride.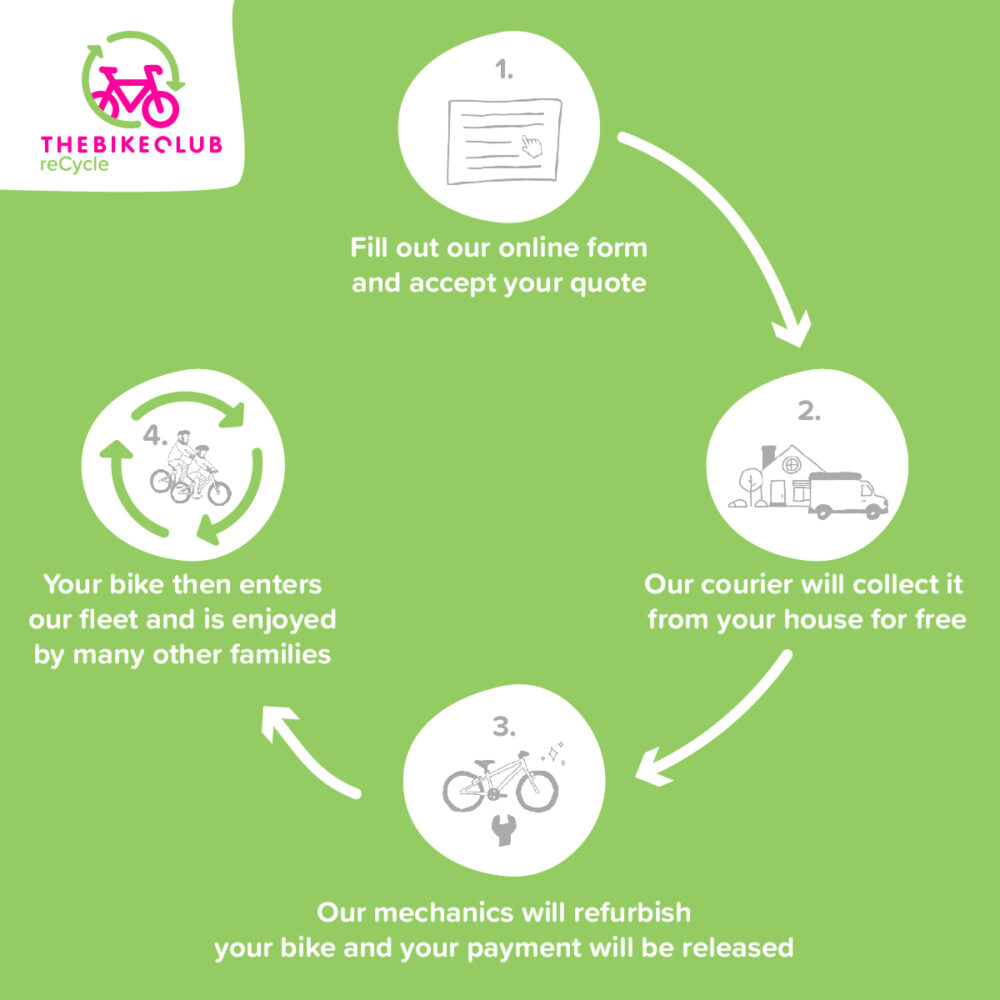 ==> Click here to get your quote from The Bike Club <==
Q4: How much is my kids old bike worth?
The best way to get an idea of the value of a second hand kids bike is to do a quick search on eBay and Preloved of completed sales for the same bike.  Look at the prices achieved for similar quality bikes, and note whether these were collection only or posted out.  You do this by setting the filter to "Sold".
Be realistic with your pricing when you're selling your kids old bike.  Even with a quality kids bike, prices will vary depending on condition.  If your child has been taking part in cyclocross races every weekend for 3 years, or the bike has been stored outside all winter, you're not going to get as much for a bike as one that's been taken up and down a cycle path several times during the summer months.
If you've got a Hoy, Islabikes, Frog or Squish bike then it's also worth putting your details into The Bike Club online quote generator, as this will tell you the minimum price you need to be asking for.  Don't forget when you look at their figure vs second hand sales prices you need to factor in all of your time incurred in listing the bike, dealing with queries and closing the sale.
Also remember to add in your costs for the time and materials you would need to carry out any pre-sale maintenance.  With The Bike Club they're taking away all of this hassle – not just your old bike!  
When selling privately, requesting local pickup is easier as you don't have to worry about packaging the bike up and getting it couriered safely. If you do need to do this then make sure you get a reliable quote and include the costs of any packaging materials as you don't want to be left out of pocket.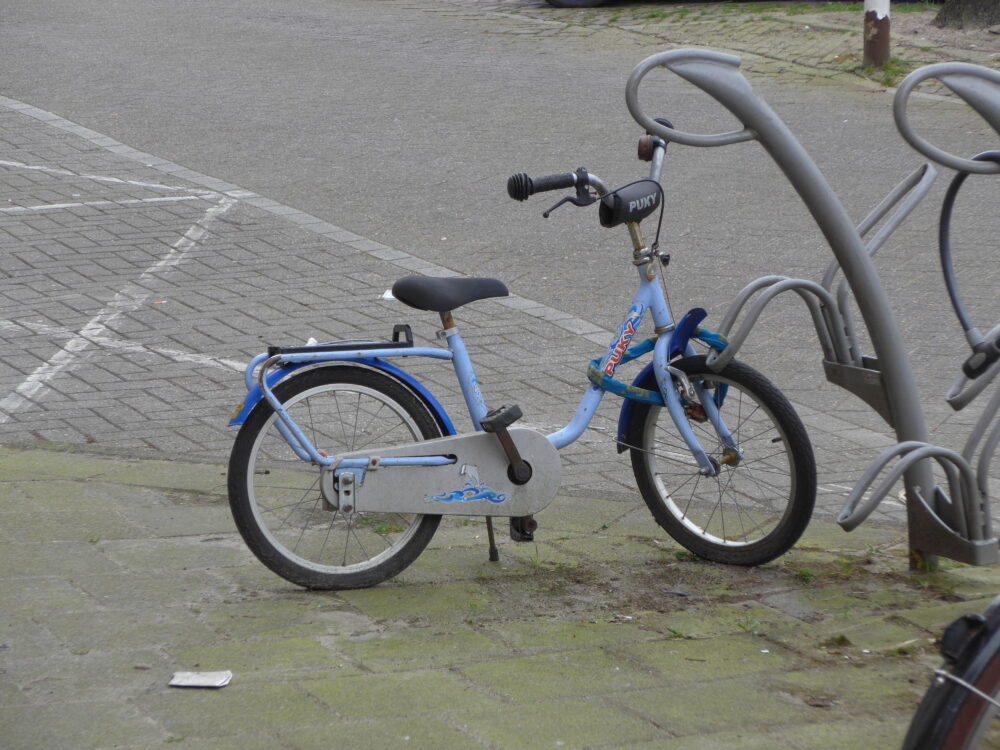 4 questions to ask before selling your child's old bike
Before you start selling your kids old bike, remember to ask yourself the following four questions:
Is the bike in a good enough condition to sell on?

What maintenance do I need to do?
Where is the best place to advertise the bike?
What is the bike worth?
Next steps: selling your kids old bike
If you've decided that the 'too small' bike taking up precious space is worth a few pounds, you'll want to check out these other links: