It's Bike to School Week this week (Monday 27th September to Friday 1st October 2021) , and there's a chance to win a brand new Frog Bike if you take part this week.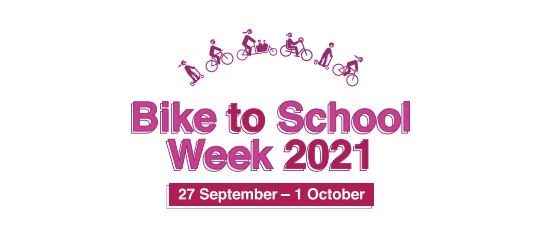 This annual event to encourage more children to cycle and scoot to school is run by the charities Sustrans and Bikeability. 
Everyone can take part in Bike to School Week and there is no registration process for schools, although they do provide a whole load of resources for schools and teachers to help them include cycling in the curriculum.
Whether it's environmental, health or economic, there's so many benefits to cycling to school – especially this week when there's issues with the supply of fuel. 
If your family haven't cycled to school before, then our FREE Guide to Cycling to School will walk you through step by step how to plan your route and organise your bikes, kit and kids. 
I know first hand how intimidating it can be setting off on that first morning, but promise you the feeling of satisfaction when you arrive at the school gate is worth it!
If you do cycle or scoot to school this week, then Sustrans would like to know about it.  If you fill in their survey you'll be in with a chance to win a Frog Bike worth £400. 
Here's a few more articles that you may find useful this week: