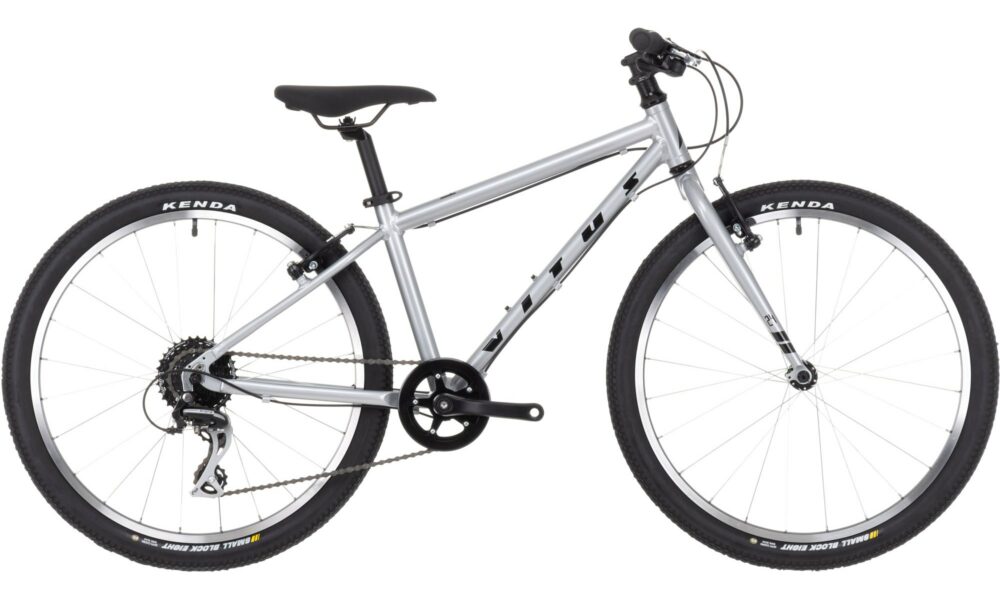 Recommended by Cycle Sprog
We've not tested this bike, but have reviewed other Vitus bikes and are happy to recommend them.
Vitus bikes are a great alternative to some of the more established kids bike brands. They've been building adult bikes for years, and in the past few years have added a well specified, lightweight and affordable range of children's bikes to their portfolio.
The entry level Vitus 24 is a great choice for cycling to school and on gentle off road rides.  It has all the qualities you'd expect to see on a lightweight kids bike, but they've managed to keep the price point below some of the other brands. 
They also do a wider tyre version with disc brakes (the Vitus 24+), plus a mountain bike (Vitus Nucleus 24), if your Cycle Sprog is intending to do more serious off road mountain biking.
We've reviewed two of their bikes and were really impressed and have seen the rest of their range up close and were pleased to see the effort put into the design, including the geometry, child sized components and overall style of the bikes.
You can read our review of the Vitus 20+ and our review of the Vitus Nucleus 24 to find out more about the quality of the bikes in this range. 
Not the bike you're looking for?
Search our database of kids bikes to find the perfect one for your Cycle Sprog